Aaron Johnson: Desert Cup Player Of The Tournament!
51, 84, 109*,0, 1, 89, 68. Those were Aaron Johnson's recorded scores for his seven crease appearances during the recently concluded four-nation Desert Cup 2022 T20I Championship that was played
View Post

Canada Malaysia Bound Seeking ICC Challenge LeagueGlory!
With warm-up Desert Cup ODI and T20 wins under its belt, the Canadian National Men's cricket team is now in Malaysia for its participation in the third and final round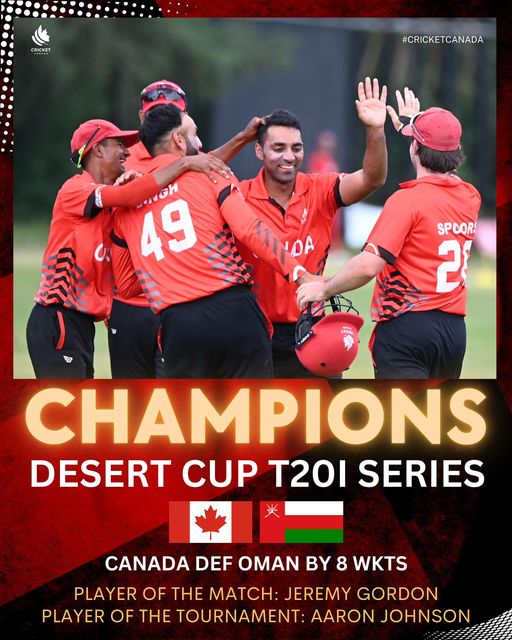 View Post

Canada Secures Desert Cup ODi Seroes With 9Wckets Victory Over Oman!
After four-wicket hauls from Jeremy Gordon and Captain Saad Bin
Zafar had sufficiently undermined Oman's batting by restricting
them to an inadequate 166 all out, Canada's top-order batsmen
made light work of the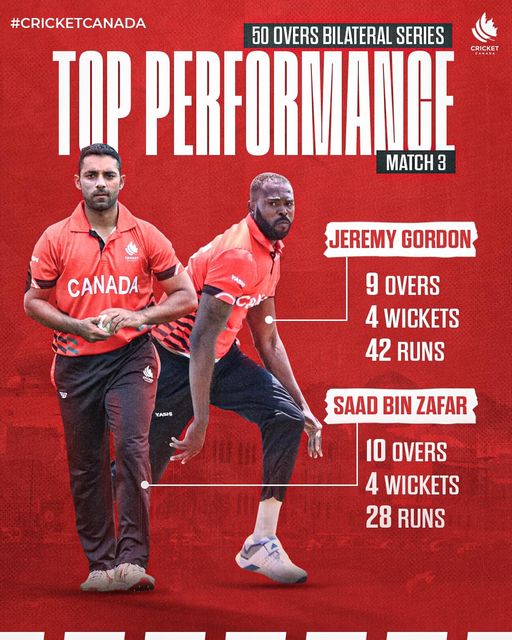 View Post

Canada Crowned Desert Cup Champions!
Piloted by Aaron Johnson's Player Of the Tournament
outstanding batting which was well supported by crucial
innings played at the most opportune times by some of
his teammates and coupled with bowling that
View Post

David Patterson: Once A Coach! Always A Coach!
David Patterson has recently watched the ICC Men's T20 World
Cup, not just as an outside observer. He has worked with
Australian Cricket for the longest part of his career with a
longstanding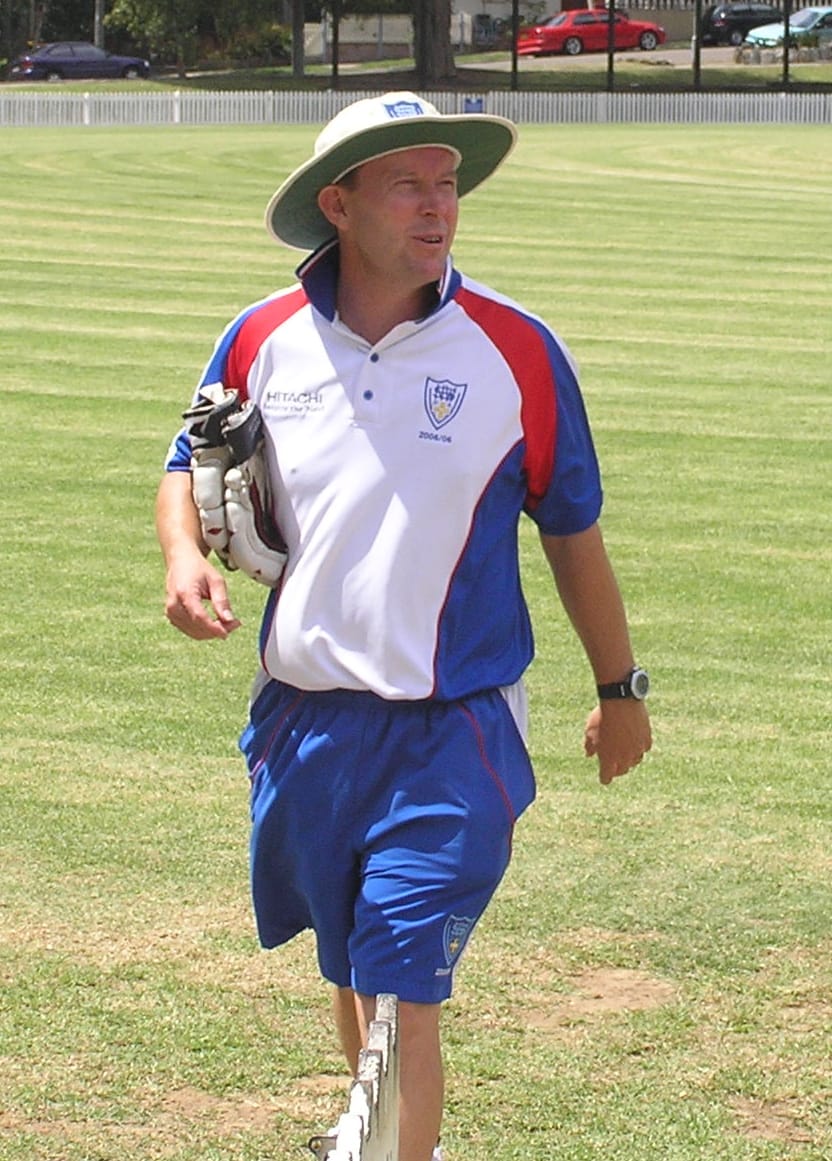 View Post
Register To Receive Your Free Monthly Issue Copy!
Please show some love to our sponsors

Here's our latest featured articles