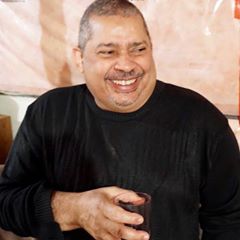 As a determination of the respective fortunes of the
cricket captains of Canada and the West Indies, the April
20 – July 14 time period had promised to be extremely
interesting for the followers of those teams.

By April 20 Canada's relatively new captain Davy Jacobs
would have led his Canadian "Red Army" National Men's
Cricket Team into battle against their ICC Division II rivals in Namibia. Roughly
a month later, Jason Holder's West Indies will be attempting to achieve that
which all their predecessors for the last 40 years have failed to do, by winning
this years' 2019 ICC World Cup. As our Wickets Issue cover therefore indicates,
Jacobs and Holder are indeed "Conquest Seeking Captains!"
Of the two Jacobs appeared by far to have a much greater chance of succeeding.
Canada's opponents in Namibia were Hong Kong, Oman, Papua New Guinea,
USA and their hosts Namibia. None of which had as yet established any outstanding
claims to cricketing prominence.
Holder by contrast will find himself and his West Indian teammates up against
the eight very best countries in all of cricket, including World Cup multiple occasion
winners Australia and India. Not to mention their hungry and in form hosts
England who have never before won the World Cup, a perceived injustice their
captain Eon Morgan and his charges are now overly eager to correct.
The Canadian Squad that had been selected for the Namibia ICC Division II Qualifiers
appeared to be impressively strong, at least on paper. Navneet Dhaliwal,
Nikhil Dutta, Nitish Kumar Saad Bin Zafar and Romesh Galkandage Don had
all been commendably impressive in their recent international performances
for Canada. The Squad also included the exciting young talent of Bhavindu Adihetty.
Along with the other members: Rodrigo Thomas, Ruvindu Gunasekera,
Hiral Patel, Ravinderpal Singh, Srimantha Wijeyeratne, Cecil Pervez and Dilon
Heyliger, Jacobs should therefore have had more than sufficient cricket skills
and experience at his disposal for Canada to easily overcome their opponents.
The Canadians also had the advantage of being coached by the recently appointed
Monty Desai. As was indicated in last month's Wickets' Issue, Desai's
credentials and achievements as an international cricket coach are impressive.
Anything less than a 100% record of wins in the Tournament by the Jacobs'
led – Desai coached Team Canada would therefore have been a major, if not
unacceptable, disappointment.
Yet as faith would have it, the Canadians faltered badly in their Namibia glory
quest. Losing their first three matches against Hong Kong, Oman and Namibia.
They then barely scraped home to victory against Papua New Guinea before
finally seeing their ODI status qualification hopes vanquished despite their final
round win against arch-rivals the already qualified US. The Canadians finished
level with the eventual fourth placed Papua New Guinea on points but lost out
on ODI qualification due to their marginally inferior overall net run rate for the
tournament.
In contrast to Jacob's relatively easy assignment, Holder's task for the West
Indies to retain the World Cup for the first time in the forty years that have
passed since their 1979 triumph will be nothing short of Herculean. With the
likes of Chris Gayle, Andre Russell and the ultra exciting Shimron Hetmeyer as
part of their batting and with bowling that will revolve around Holder himself,
the pacy Oshane Thomas, Kemar Roach and Shannon Gabriel, the West Indies
will however have sufficient raw material talent to overcome any opponent on
match days.
Whether they can consistently summon the discipline and will power that will
be required to do so through their nine scheduled Preliminary Round matches,
and beyond to the semi-finals and final, is however a monumental question only
time will answer.
Interesting times indeed and a tale that has already captured the attention and
interest of followers of both of the conquest-seeking captains, Messrs Jacobs
and Holder and their respective teams.