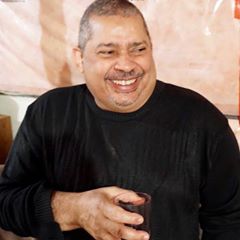 As Ontario Cricket's recently appointed Executive Director and as Editor of the Association's Ontario Cricket Pitch, my headline of the Editorial for the May 1992 Premiere Issue of the magazine under its reformatted size and design, stated that "A New Day Is Dawning" for Canadian Cricket. Almost a quarter of a century later, after numerous agonizing and unforgettable "dark days," it would now appear that Canadian Cricket's eagerly anticipated, much delayed "new day" has indeed now finally dawned in full splendor to signal the beginning of a much, much brighter future!
The basis for such an optimistic and positive conclusion has been provided by a trio of exciting developments that have occurred within the first six to seven months of this year. First among these was Cricket Canada the sport's governing body's adoption of a very bold, ambitious and revitalized Strategic Plan at its May 2018 Annual General Meeting.
The Plan's Vision is for Canada to become a leading cricket nation through growing popularity, building a sustainable organization and the achievement of international success. Canadian Cricket's progress towards both growing the sport's popularity and the achievement of international success would have been significantly boosted by the country's recently concluded hosting of the Mercuri Canada owned Global T20 Tournament.
Featuring some of the world's most famous cricketers the Mercuri Canada hosted Global T20 Tournament's Inaugural Tournament featured 22 matches played between 6 teams and involving 96 players. The Vancouver Knights' victory in the July 15 Global T20 Canada (www.gt20.ca) championship match capped off a relatively successful inaugural edition of the six-team League. Played before a sellout festive crowd at King City's Maple Leaf Cricket Club and an additional estimated 200 million global television audience the Final showcased all the excitement that has become associated with Twenty20 cricket. It also allowed none other than a Canadian, Saad Bin Zafar, to make local sporting history with his career-best 79 runs as Man of the Match in leading the Knights to the title and the C$500,000 champion's prize.
Bin Zafar's Global T20 Final Man of the Match performance highlighted a strong showing by Canadians in the tournament, achieving one of the league's key mandates of developing Canadian talent. Canada's captain Nitish Kumar and teammate Nikhil Dutta, also had strong performances earning acclaim from some of the sport's biggest stars. Kumar and Dutta were among 31 Canadian plyares who participated in the Tournament.
.Aside from the players, many stakeholders in the Cricket Canada community contributed to making the league's first edition as successful as it was, despite the very short runway to launch. As Cricket Canada's President Saini noted "Global T20 Canada was a Cinderella story! Operations staff, volunteers and suppliers went out of their way to deliver an outstanding event to viewers. The management, staff and volunteers of Maple Leaf Cricket Club delivered world-class pitches with very limited resources."
Finally Cricket Canada's quest to increase the sport's popularity will also be boosted by the introduction of this Wickets' magazine as a monthly inline publication. The vision of utilizing Wickets to increase cricket's popularity among resident Canadians, more than six million of whom hail from cricket plating countries, has already started to attract the type of Corporate financial support that will be necessary to sustain its existence well into the foreseeable future.
As President and CEO of the Keybase Financial Group, Dax Sukhraj who, apart from being a longstanding cricket fan, also boasts an ultra impressive record of provided financial support to worthwhile community causes, unhesitatingly came to the fore with generous support for this Wicket's Premier Issue as well as a long term commitment towards future Issues. We can now only hope that as Wickets Readers you will as an expression of gratitude to Dax and the publication's other Corporate advertisers seek to reciprocate their generosity with your own support their respective services and products.
"Han Wash Han Mek Han Come Clean" is an old Caribbean proverbial saying. Simply translated it means those who help others will by so doing help themselves. Let us now all work together towards ensuring that this "new day" which has finally dawned for Canadian Cricket will in fact simply be the first on the journey to a brighter future!
Tony McWatt
Publisher