Pubkisher's Message
By Tony McWatt
August 12, 15 and 16, 2020 are three dates that should now be marked and highlighted on the
2020 calendar of every mature South African Canadian! Those are the dates when South Africa's
national T20 Team, the "Saffies" as they are more familiarly known, will be at Jamaica's famed Sabina
Park cricket ground to engage the West Indies in three T20 internationals.
The August 12, 15 and 16 Sabina Park hosted West Indies-South Africa T20 matches will be part of a five-match Series the two teams will be engaged in as part of their respective final preparations
for the ICC 2020 T20 World Cup. The ICC 2020 World Cup will be held in Australia in October, just two months after the West Indies and South Africa would have completed their five-match Series, the first two fixtures of which will be held in Florida on August 8 & 9.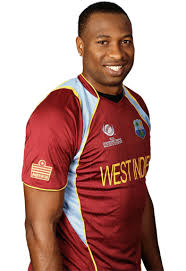 The West Indies – South Africa 2020 Series will be a continuation of the keen T20 rivalry that has existed between the two cricketing entities. To date the West Indies and South Africa have played each other ten times in T20 internationals, with the Saffies enjoying a marginally superior record of having won 6 in comparison to the West West Indies!
As such for Canadian based South Africans the Series will offer a prime opportunity to witness their former homeland's preparations for the forthcoming ICC T20 World Cup, which it has never won, against the two time and defending champions the West Indies. Exciting, exhilarating and highly entertaining T20 cricket being staged on the tropical island paradise that is Jamaica. The perfect vacation in the offing!
Jamaica Tourism's Canadian Office, under the dynamic leadership of its Toronto based Director Angela Bennett, will be encouraging as many Canadian based South Africans to take full advantage of this now uniquely available and exciting summer vacation opportunity. Towards this end, the Jamaica Tourist Board (JTB) will be developing and providing special, attractively discounted, airfare and accommodation packages for interested Canadian based South Africans to attend the
matches.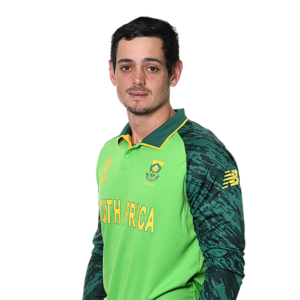 In collaboration with the JTB, Cricket Canada Wickets will also be developing its own "Saffies At Sabina 2020" Group package for the Series with a view to developing a 50 member strong Canadian Posse to attend the matches. The Cricket Canada Wickets "Saffies At Sabina 2020" Package will include discounted airfares, special accommodation rates, match tickets, hotel-venue ground transportation and arranged tours of Kingston's tourist attractions including Chris Gayle's Triple Century Restaurant, the Bob Marley Museum and Trenchtown!
The proposed "Saffies At Sabina" Group Tour will actually be a repeat of a similar Canadian initiative that was developed back in 1992. As a direct result of the joint efforts of the Barbados Tourist Board and the then Ontario Cricket Association, a group of 35 South African Canadians had traveled to Barbados to witness the first-ever West Indies-South Africa Test match that was being played at Kensington Oval.
As every one of the 35 South African Canadians who participated in that historic Tour will readily attest, it was the experience of a lifetime. As great an experience as it undoubtedly was, it will now however very likely be challenged for high octane excitement and entertainment by the forthcoming Sabina Park hosted West Indies –South Africa T20's. From a cricket viewpoint the prospect of West Indies' Universe Boss Chris Gayle and Superman Andre Russell trading shots on their Sabina Park home turf with South Africa's returning maestro AB DeVilliers is a mouth- watering prospect for boundary filled entertainment of the highest order.
Saffies At Sabina could very well be a Sixfest that no cricket fan would ever want to miss being able to watch live as it unfolds. Mark your calendars and plan to be on board as a member of the Canadian Posse!