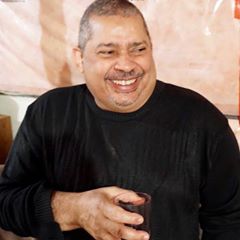 The globally admired Universe Boss: Chris Gayle has just recently announced his impending retirement from all forms of international cricket after the forthcoming West Indies- India Series. As part of the announcement, Gayle also indicated that he would not be participating in any of the T20 matches that will constitute that Series.
Gayle's participation in this year's GT20 Canada 2019 Tournament as Captain of the defending champions, the Vancouver Knights, has however already been previously confirmed. As such the implications are that this year's second edition of the City of Brampton hosted GT20 Canada Tournament will now be the Universe Boss' farewell T20 appearance!
Whether or not that turns out to be so, what is for certain is that this year's GT20 Canada Tournament will indeed be a gathering of Legends. Confirmation of this can be easily deduced from even the most cursory examination of the confirmed rosters of GT20 Canada's 2019 six competing franchises.
In addition to Gayle, as defending Champions the Vancouver Knights will have within their ranks the Universe Boss' fellow West Indian and Jamaican country man Andre Russell. Superman Dre Russ as he's known, emerged as the Best Batsman " Purple Cap" winner for the recently concluded 2019 Indian Premier League. Former Pakistan Captain Shoaib Malik will also be a part of the Vancouver Knights GT20 Canada 2019 lineup. Malik's T20 exploits are well documented. He led Pakistan to the finale in the inaugural T20 World Cup in 2007 and was a key member of their 2009 triumph as World Champions in England.
GT20 Canada 2019 will also be graced by the debut appearance of the Tournament's newest franchise, the Brampton Wolves. The Wolves will be skippered by the legendary, former West Indies captain and two-time ICC T20 World Cup winner, Darren Sammy. Pakistan's' legendary Sahid 'Boom Boom" Afridi, universally acknowledged as one of the most enigmatic all-rounders the global T20's circuit has ever witnessed, will also be a part of the Brampton Wolves' quest for GT20 Canada debut Season honors.
Sunil Narine's legendary exploits as one of the very best spinners ever seen in T20 matches has long since been indisputably established. Narine's repeat appearance for the Montreal Tigers will therefore confirm that franchise's completely justifiable claim to also having a legend among its ranks for this year's Tournament.
So too will the Edmonton Hawks, captained as they will be by New Zealand's Kane Williamson. Within the past few years, Williamson's reputation as a batsman of the highest quality has been rivaled only by those of India's Virat Kholi and England's Joe Root.
Having mounted an admirably strong challenge to the Vancouver Knights eventual Championship triumph during last year's Gt20 Canada Tournament, the Toronto Royals will be hoping to do even better this year by going all the way. Their chances of achieving that lofty ambition will be bolstered by their roster inclusion of not one, two or even three legendary T20 exponents, but actually four.
The legendary exploits of New Zealand's Brendon McCullum as an explosive, belligerent batsman and Trent Boult as one of crickets finest pace bowlers are undisputed. So too are the T20 reputations of West Indies Kieron Pollard and India's Yuvraj Singh. All four will be among the Toronto Royals ranks for this year's GT20 Canada Tournament.
Finally rounding out the competing 2019 GT20 Franchises with legends within their respective ranks will be the Winnipeg Hawks. Having under performed during last year's Tournament, the Hawks will be hoping for an extended stay and outstanding lead from the front performances from their own T20 legend, the indomitable West Indian DJ Bravo.
With so many established world-renowned T20 greats set to make their appearances, this year's 2019 GT20 Canada does indeed promise to be a Tournament of Legends!