With a played 6, won 2, lost 4 record that was almost identical to that of the beleaguered Edmonton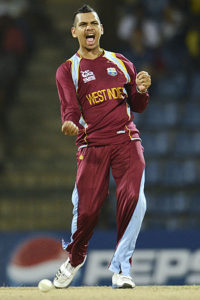 Royals, the Montreal Tigers will also be hoping for a much-improved performance during this year's GT20 Canada Tournament. Led by the former Australian T20 practitioner George Bailey and with the likes of the overly experienced Sri Lankan Thisara Perera as well as the exciting West Indians Sunil Narine and Kemo Paul included in its 2019 roster, the Tigers will be hoping to roar much, much louder this year than they ever did last year.
The Tigers efforts will also be bolstered by the presence of several Canadian national players who will be overly familiar with the local playing conditions. Nikhil Dutta and Dillon Heyliger will be foremost among the Canadians that the Tigers will be expecting outstanding performances from.
Interestingly, except for Narine, none of the Tigers outstanding batters from last year have been retained for this year's Tournament. Moises Heriques 221 runs Avg 36.83 SR 113.92; Sikander Raza 144 Avg 36 SR 138.4; George Worker 143 Avg 23.8 SR 111.7 and Sunil Narine 142 Avg 23.6 SR 184.7 were the Montreal Tigers' best batters in 2019.
The Tigers will also undoubtedly miss all of the guile and experience that Sri Lanka's Lasith Malinga provided during the 2018 Season as the Franchise's outstanding bowler. Malinga captured 13 Wickets at a measly average of 11.85. The Tigers 2018 bowling efforts were also bolstered by the performances of New Zealand's Peter Siddle, 11 Wickets Avg 15.45 and Nepal's Sandeep Lamichane 8 Wickets 19.63.