Presidential Meeting Harbors Closer Ties For Canada And West Indies Cricket!
By Tony McWatt – Publisher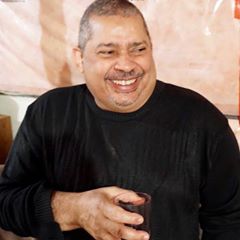 Cricket Canada's President Ranjit Saini and his Caribbean counterpart Ricky Skerritt recently met in Antigua to discuss matters of mutual interest. The official report that was released by Cricket West Indies immediately following the meeting, indicated that the two Presidents had agreed to forge even closer ties between their respective organizations than had existed before.
If that lofty objective does in fact materialize, it will only be to the joint benefit of cricket both here in Canada and also back in Caribbean. It will also be building on the noteworthy achievements that were accomplished between Cricket Canada's President Saini and Ricky Skerritt's Cricket West Indies Presidential predecessor, the enigmatic Dave Cameron, during 2018.
As a result of the Saini-Cameron close relationship, 2018 arguably witnessed a greater level of Canada-West Indies cricket participation than has ever before occurred. West Indies teams participated fully in both the Global T20 Canada's Inaugural Season, as well as the Cricket Canada hosted CricketFest. On the flip side the Canadian Men's Senior Team also participated in the Round Robin stage of Cricket West Indies 2018 Regional Super 50's Championships that were staged in Trinidad & Tobago.
At the tail end of that relationship there was also the Canadian Women's participation as a No Age Restrictions Guest team in the recently concluded Cricket West Indies U19 T20 Championships. Even more recently, although perhaps far less related to any Presidential influences, Canada's Nitish Kumar was drafted as a member of the St Lucia Stars for the forthcoming Caribbean Premier League 2019 Season.
With so much already having been accomplished the stated intention by the two Presidents, Messrs Saini and Skerrit " to generate a new and expanded partnership in the forthcoming months, that will see more collaboration and participation of players and administrators in cricket, at CWI and Cricket Canada events," is extremely encouraging. It will again, if manifested, only be to the greater good of cricket in both locations.
Players, administrators, officials fans and followers of cricket, both in Canada and the Caribbean, will now wait with keen interest, if not bated breath, to see just how this new and expanded partnership will materialize within the forthcoming months. If it does in fact prove to be an improvement on all that has already been accomplished, it will indeed harbor even closer ties between Canada and West Indies cricket to the benefit of both parties.
Let the games continue!