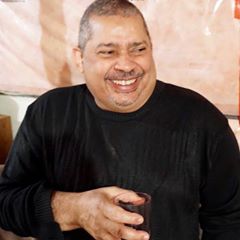 By Tony McWatt- Publisher
Welcome to this the third Issue of Wickets Cricket Canada's official monthly online magazine. I hope that Wickets' provided and continuing coverage of the many exciting developments and initiatives that are now fast becoming regular features of Canada's cricketing environment will be as enjoyable to you as Readers as they are to myself as their purveyor!
Foremost among those exciting developments was Canada's outstanding performances in the USA hosted Sub Regional Qualifiers for the ICC 2020 T20 World Cup. Their outstanding performances, in finishing second behind their USA hosts, have brought Team Canada's Red Army one step closer to qualifying for actual participation in the ICC 2020 T20 World Cup.
This Cricket Canada Wickets Issue's "Last Month Lookback" coverage features Cricket Canada's bold initiative of hosting Cricketfest as a King City four team end of Summer Tournament. The Tournament, which featured three Canadian Teams and a West Indies B Team, was eventually won by the latter but only after some keenly contested matches which provided most welcomed further highly competitive exposure for Canada's top cricketers. The entire Tournament also received ground breaking live screening coverage from CBC television, a most exciting development indeed.
Our Cover Feature for this Issue is representative of yet another very exciting development for Canadian cricket. As a former South African professional and Indian Premier League (IPL) Mumbai franchise player, Davy Jacobs' eligibility to abandon his self imposed retirement and play for Canada was most welcome news. So too was his subsequent appointment as Captain for Team Canada's participation in the West Indies Regional Super50 Competition.
This Wickets Issue also includes comprehensive coverage of the successfully staged three team National Women's Championships. Under the energetic and enthusiastic direction of Cricket Canada's Women's Coordinator Durriya Siraj, programs for the further development and promotion of participation opportunities for the country's female cricketers are slowly but surely being introduced as yet another exciting Cricket Canada initiative.
Marcus Nandu's performances for Oakville in the recently held Barbados hosted Sir Garfield Sobers' International Schoolboys Tournament, certainly qualify him as an aspiring young Canadian cricketer whose further development will be "One To Watch!" Marcus now seems destined to emulate and perhaps even surpass the achievements of his father, Arjune Nandu, who represented both Guyana and the West Indies at respective senior team and U19 levels.
Among the many international cricketing activities taking place within the next few weeks are two that should be of primary interest to Wickets Readers. First off at the end of October will be the Barbados hosted semi-finals and Final of the West Indies Regional Super50 Competition, which featured Canada's unsuccessful Preliminary Round participation. Those matches will be very closely followed by the Caribbean's: Antigua. Guyana and St Lucia, hosting of the historic first ever stand alone ICC Women's T20 World Cup. Thanks to the generous and wonderfully outstanding provided support of Barbados Tourism Marketing Inc. and St Lucia's Coco Palm Resort, Wickets will be on site in Barbados and St Lucia to provide live eye-witness coverage of both events.
Enjoy the read and as always feel free to let us know your thoughts.
Cheers
Tony McWatt