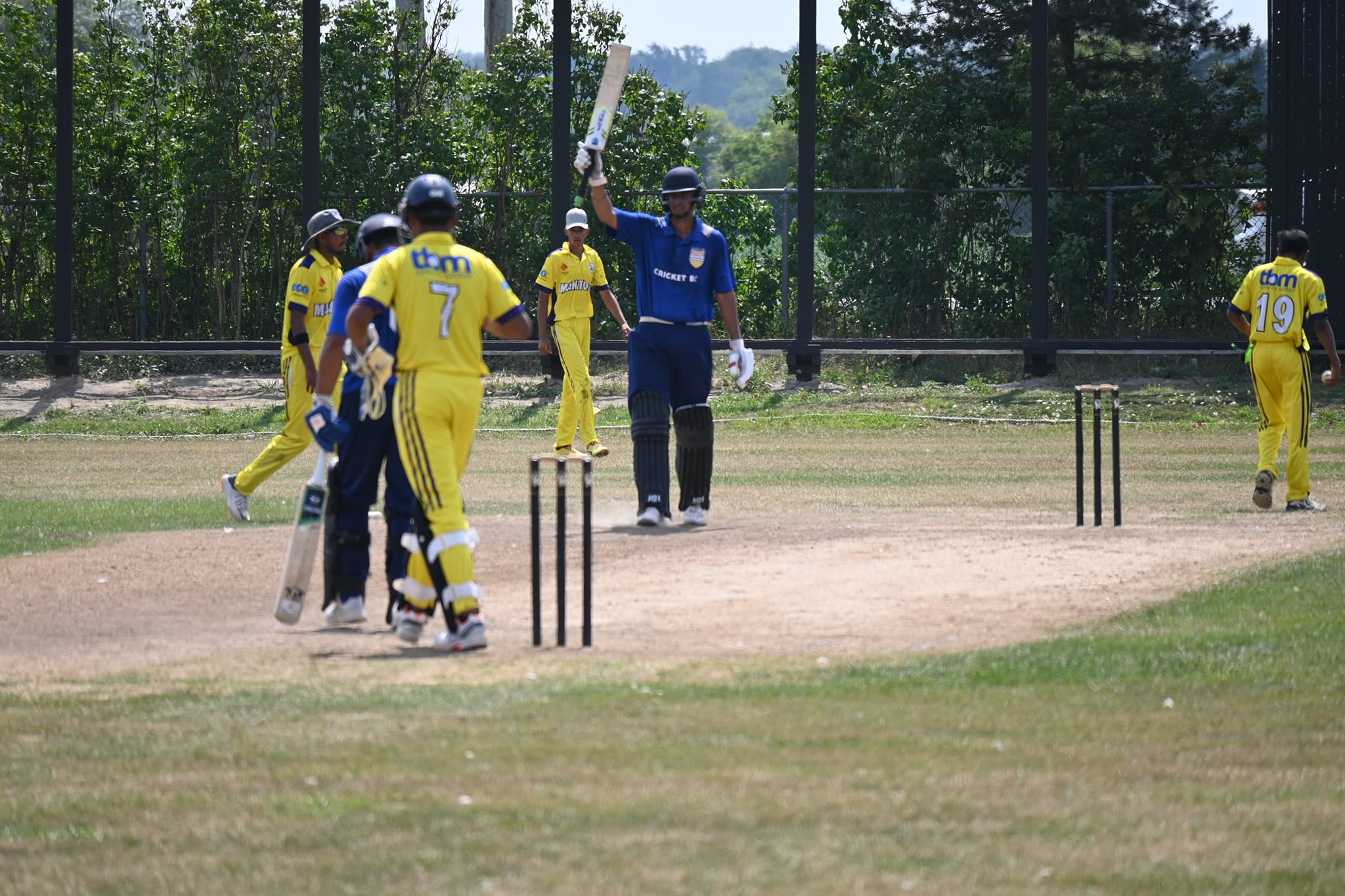 Qualification Comes As Most Welcomed News!
The International Cricket Council's August 25 Media Release bore most welcomed
confirmation of the news that had been long since expected by many members of Canada's
cricket community!
"The International Cricket Council (ICC) has confirmed that the Americas, Asia and
EAP Qualifiers to the ICC U19 Men's Cricket World Cup have been cancelled due to COVID-19.
Based on guidelines approved by the ICC Development Committee and the ICC Board, the three events cannot be
staged. Therefore, Canada, the United Arab Emirates and Papua New Guinea will all progress to the ICC U19 Men's
Cricket World Cup 2022 on the basis of them securing the most wins in the last five U19 qualifying events in each
respective region."
As expected as it may have been, the official
announcement was nonetheless most welcomed news,
particularly for the family members of the Canadian U19
players who will be eventually selected to play at the
World Cup. The West Indies' hosting of the Tournament
early next year, will mean that for the very first time
in recent history it will be held virtually on Canada's
doorstep, just a mere five hour flight away.
For the family and friends of Canada's U19 players the
opportunity will therefore be available for them to travel
to the Caribbean to attend the matches and provide their
very valuable on site match day support. Having their
family and friends in the stands will also, I am absolutely
sure, be much welcomed by the players themselves. We
can all therefore now hope and pray, that by the time
the tournament does begin, COVID and its restrictions
will have become a sufficiently non-threatening as to
allow full attendance by spectators at all matches.
For Canadian cricket fans, family and friends of our U19
players included, the timing of the ICC U19 World Cup as
well as its location couldn't have been any better. Stuck
at home for the better part of the past two years, thoughts
of visits to the warm, sunny Caribbean - smack bang in
the middle of winter - should now be warmly embraced
by ever heat seeking Canadian cricket enthusiast.
The ICC has as yet not announced in which exact
Caribbean countries the 2022 U19 World Cup matches
will be held. The official tournament match schedule
is also yet to be announced. The former should hopefully be forthcoming fairly soon. The Championship
schedule may, however, not be announced until after all
of still remaining Qualifier Tournaments have been duly
completed. Those are all scheduled to be completed by
the end of the first week in October.
Regardless of when and where, the actual Tournament
dates and match venues will be, what we do now know
for certain is that Canada will indeed be one of the 16
competing teams. So pack your bags everyone, let's go
support our boys in as great a number as we possibly
can. West Indies here we come!
WICKETS AUGUST, 2021
VOLUME-4, ISSUE-01
CONTRIBUTORS
AMARINDER BHINDER
VARUN DESAI
FREDERICK HALLEY
TONY MCWATT
PRAIM PERSUAD
SHIV PERSAUD
PHOTOGRAPHY
LYNETTE BALRAM
INGLETON LIBURD
EDDIE NORFOLK
GRAPHICS DESIGN
PREEMA GRAPHICS