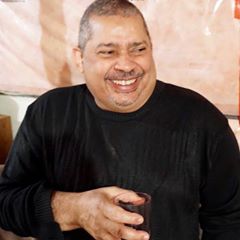 By Tony McWatt
I have been encouraged to get back into the habit of regularly penning articles on cricket. As such this is my first attempt at what will hopefully become at the very least, a habitual bi-weekly activity.
With the ICC World Cup semi-finalists having been determined, the attention of the entire cricket world will be focused on the forthcoming semi-final clashes between India – New Zealand and Australia-England to see which two of those four teams will progress to the July 14 Final. Of the two matches, the India-New Zealand clash would appear, at least on paper to have the most predictable result.
India with its vaunted batting line-up, headed by five-time centurion Rohit Sharma's batting and the irrepressible Jasprit Bumrah led bowling, would appear to be just too strong for New Zealand. In their Preliminary Round matches, the Kiwis revealed themselves to be over reliant on batting partnerships between their Captain Kane Williamson and the experienced Ross Taylor. There has also been an over dependency on the bowling of their pacers Trent Boult and Lockie Ferguson. Except for the odd outstanding performance here and there the remainder of the New Zealand squad have been far too inconsistent in their performances with both bat and ball. My expectation therefore is that India will progress effortlessly to the Final.
With regards to the other semi-final between Australia and England, my assessment would be that it will be "too close to call." Both teams have been playing outstanding cricket with very settled playing elevens and regularly superlative performances from almost all of their players.
Given that they haven't as yet managed to become World Cup champions my heart will be rooting for England. My head says though that having already won the Championship five times, Australia will be gung ho on yet another repeat and as such will be very hard to beat.
While the "Final Four" are tussling among themselves to determine progression to the Final, the Woeful West Indies Maroon Masqueraders will be back in their respective homes following proceedings via their televisions, instead of being actively involved, as their abundant talents would have suggested. The West Indies woefully exited the World Cup as the ninth place team of the ten that competed and with a depressing record of two wins, six losses and one No Result from its nine matches played.
In the time that has elapsed since the West Indies' World Cup involvement ended as dismaly as it did, many armchair Coroners, including former players, broadcasters and even Cricket West Indies recently elected President Ricky Skerritt himself, have emerged with their respective post mortem analyses on the exact cause of death for campaign. Most seem to have settled on inconsistencies in all areas, from team selection to player performances in all three departments: batting, bowling and fielding as having been the underlying causes.
One area where opinions appear to be in radical opposites however, has been over the question of Jason Holder's captaincy. In one camp there are those, apparently including President Skerritt, who have suggested that Holder's captaincy is a work in progress reflection of a relatively young 27 year old who is obviously still learning on the job. Diametrically opposed to this are those who contend that Holder's dismal record of never having won an ODI Series in the now four years since he assumed the Captaincy, coupled with the glaring inadequacies and highly questionable tactics he demonstrated during the current World Cup, should be taken as sufficient evidence that he is simply not the man for the particular job of captaining the West Indies in white ball cricket.
I find myself to be amongst those who are wholly in the latter camp. As good as he may be as a Test Captain, Holder in my view lacks the required acumen to ever be successful as a captain in the shorter formats, where decisions often have to be imaginative, hastily made and tactically sound. I also think that based on the evidence of his own individual sub par performances with both bat and ball at this World Cup,the additional pressures of ODI captaincy may be proving too much for Holder to bear.
Back at home here in Canada; attention should be focused on the ICC 2020 U19 World Cup America's Qualifier Competition that is being staged at King City. Five teams, Argentina, Bermuda, Cayman Islands, the USA and hosts Canada are participating in the Tournament, the winner of which will go on to represent the America's Region at next year's ICC 2020 U10 World Cup which will be held in South Africa. As CanadaCricket.Com's Eddie Norfolk has however noted, the Tournament has unfortunately not received anywhre near the publicity support it deserved from Cricket Canada!
Publicity support has not however been lacking for this year's GT20 Canada Tournament which will be held at the City of Brampton's CAA Center from July 25 – August 11. Social Media, particularly Facebook and Instagram, are being bombarded with daily posts on the amazing transformation of the venue with its three drop in turf pitches, as well as those from among the drafted players, including some of the 30 Canadians who will be featured in this year's Tournament. Wickets, Cricket Canada's official online magazine, has also announced plans to pursue the publication of a printed Players Guide that will feature profiles of the 30 GT20 Canada 2019 Canadian cricketers.
From the ICC 2019 World Cup Semis and Final, through the ICC 2020 U19 America's Qualifiers to the forthcoming GT20 Canada 2019 Tournament, there will be sufficient happening during this July month to satisfy every type of cricket fan, from the most ardent to the occasionally interested. Enjoy.
Cheers
Tony McWatt