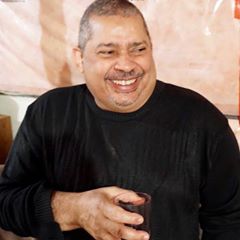 By Tony McWatt – Publisher
With all that occurred during 2018 that was so exciting and encouraging available to serve as a platform, 2019 will hopefully prove itself to be a watershed breakthrough year for Canadian cricket. A very real opportunity now exists for Canadian Cricket to have a stellar year, simply by virtue of a few minor improvement tweaks in its core areas of activity.
Administratively, Cricket Canada's road map as to how to become a super efficient and outstandingly effective Board has never been clearer. The Strategic Plan, which the Board officially adopted in 2018, outlines a very clear path to its increased efficiency. All President Ranjit Saini and his cohorts simply have to do would be to actually secure the implementation of the very same strategic initiatives they themselves have included in the adopted Strategic Plan.
Addressing and correcting the very obvious shortcomings of the Inaugural Global T20 Canada Tournament, should make for a much better 2019 event. The likelihood of increased Canadian participation should also serve both as an inventive for local players and as an attraction for greater spectator support. One of the many necessary improvements the Organizers would do well to consider, would be the availability of shuttle buses to provide transportation for spectators from established city points to the King City venue. Far more attractive ticket pricing, which would allow affordable family attendance, should also be considered. 1000 tickets sold @ $5 each will yield far greater revenues than 200 at $15!
2019 will also provide the Canadian Red Army Men's Senior team with further competitive opportunities to advance Canada's international ranking. As their 2018 outings would have suggested, Canada's Men's Senior team is unquestionably graced with outstanding individual talent. All that's required is for them to have greater self-belief, to play together as team and to the best of their individual abilities.
The highly commendable 2018 rejuvenation of the Canadian Women's Cricket Programme, as well as the impressive progress that was actually made through the implementation of several noteworthy initiatives, should provide a readily available platform for even more impressive 2019 endeavors. Not the least of which will be Canada's female cricketers engagement in the qualification process for the next ICC Women's s World Cup to be held in 2020.
All in all with so much in store 2019 now promises to be a most exciting year for Canadian Cricket. It will also hopefully be a breakthrough year in cricket's quest to become duly recognized and accepted as a major Canadian sport! All hands on board!