For Canada's cricketing fraternity 2019 will be remembered most for the two missed major opportunities, which had they been grasped could very well have changed Canadian cricket for the better. The first was of course Team Canada having fallen short by just four runs in Nepal to regain its long lost Official ICC ODI status. The second was the equally disappointing "Dubai Disaster" which resulted in Canada's failure to secure qualification for the ICC 2020 T20 World Cup in Australia next October.
'There's no use crying over split milk" is one of life's most readily accepted truisms. As such for Cricket Canada the beckoning 2020 New Year will be one in which the lessons of the past should be will learnt and put to good use. The way the year is shaping up there will certainly be sufficient opportunities for Team Canada to do so.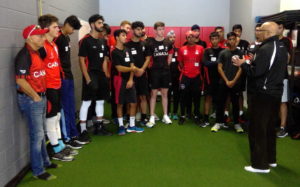 Immediately off the bat so to speak will of course be the Canadian Squad's participation in the ICC January 17 – February 9 U19 2020 World Cup in South Africa. While no one realistically expects the Canadians to progress beyond the Competition's Preliminary Round, which will involve all of international cricket's top countries, the hope is that they will at least be sufficiently competitive as to do themselves and their country proud.
For those chosen to go to South Africa, the 2020 ICC U19 World Cup will also offer opportunities for them to announce themselves on the world stage. In that regard the worthy examples that have been set by the likes of Nitish Kumar, Akash Gill and Arsalan Khan will certainly be available for them to emulate.
The 2020 ICC U19 World Cup could therefore very well reveal Canada's next bright cricket star who might very well soon be knocking on the doors for Senior Team Selection. The Senior's Team's 2020 schedule promises to be relatively light, certainly by comparison to 2019, which was arguably one of the busiest ever.
Team Canada's now elongated journey, towards qualification for the ICC 2023 World Cup, will continue with another round of matches in Malaysia in April against its Division 2 counterparts. On the back of the Canadian Development Team's highly commendable performances in its St Kitts hosted Zone A matches of the recently concluded Cricket West Indies Colonial Medical Insurance Super50 Tournament, there will be a few notable names for the Canadian Selectors to consider. Shahid Ahmadzai, Arslan Khan, Answar Mann, Rayan Pathan, Harsh Thaker and Kaleem Sana are certainly among those who would have seriously advanced their claim for selection to the Squad to Malaysia.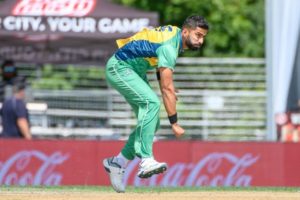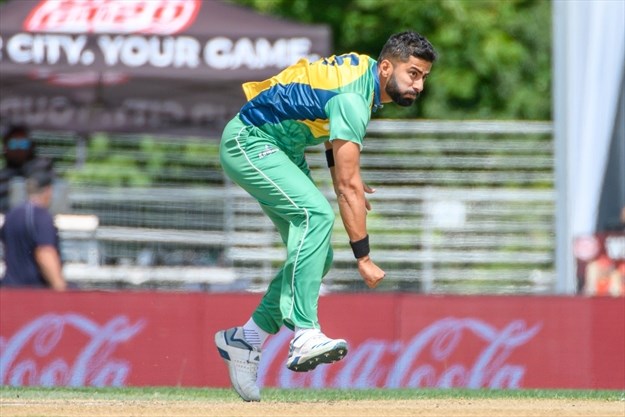 It will also be very interesting to see what Cricket Canada decides to do in terms of the Head Coach position for the Canadian Senior Team. Ingleton Liburd who served as Interim Head Coach for much of the past year, also holds administrative responsibilities as Cricket Canada's Chief Operations Officer. Aminder Bhinder, the experienced South African coach, who recently moved to Canada, was given the last minute Coach/Manager responsibilities for Canada's Super50 campaign. Duties which he completed with such highly admirable competence that he should definitely now be further involved with the Senior team in some official capacity.
Beyond April, Team Canada's focus will shift at least temporarily from 50 Overs to T20 cricket. Word is that the ICC has since decided to revert to hosting its T20 World Cups every two years instead of four as has been its most recent practice. As a result the next T2o World Cup after next year's would have been scheduled for 2022, but because of the domestic requirements of India as its designated hosts it will actually now be held in October – November of 2021.
The format for the ICC 2021 T20 World Cup has also reportedly been changed in such a manner as to allow the Champions for the respective ICC Associate Regions to qualify directly. If so Team Canada will only have to repeat its Americas Region 2019 winning ways next year to book its ticket directly to India in 2021!
Despite the recently reported financial challenges of its Owners, GT20 is also scheduled to return to Canada for its third season during the 2020 Summer. If it does there will be further increased opportunities for Canada's cricketers with the possibility of as many as seven Canadians being drafted to each of the six participating Franchises. At least three Canadians will also be guaranteed spots on the final eleven for each of scheduled matches.
Canada's participation in CWI's 2020 Super5o has also been already confirmed although the actual dates, host island venue and opponents are yet to be confirmed. Hopefully Cricket West Indies will do so sufficiently early in the coming New Year, as to allow as many Canadian cricket fans and supporters who may be so interested to travel to the Caribbean to attend the matches in support of Team Canada. A Canadian Red Army Fan Posse Caribbean Invasion could well become a reality.
Exciting possibilities ahead for a 2020 year which holds much promise for being very bright for Canadian cricket!