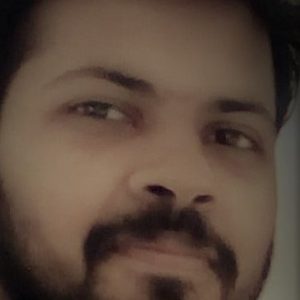 By Varun Desai
The Corona Virus pandemic has sent a shock wave of alarm and anxiety across the world of sport. With little chance of the COVID-19 going away, possibly lasting some more months, sports administrators now need to be thinking of months, not weeks.
Normal seems to be a long way off. To start with, the magnum opus event of the year, the summer Olympics in Tokyo, originally scheduled to be held in July this year, has now been postponed to 2021.Canada has already withdrawn its athletes from the event.
The extraordinary and bizarre world event has not spared any sport, including cricket. Going back in history, it was only during World War II that Cricket was severely disrupted in most of the countries that played first- class cricket, except for India.
A game that is played round the year has now come to a grinding halt, causing professional, emotional and financial anxiety in many players. The Canadian men's cricket team has already given the ICC Men's Cricket World Cup Challenge League A in Malaysia, a miss.
On April 1, Region of Peel Secondary Schools Athletic Association (ROPSSAA) announced the cancellation of the ROPSSAA Spring Season on its official website for this year's ROPSSAA indoor cricket season.
With cricketing leagues coming to a near stoppage, backed by a strict dictum on social distancing and 'staying indoors', that is predicted to be prolonging over weeks or even months, cricketing professionals are likely to experience a wide range of emotions. It could range from a welcome break for the established players to anxiety and uncertainty for the fringe players and those making a start in their careers.
With limited summer months, between May and September, cricketers in Canada look forward to outdoor practice. The sunshine not only rejuvenates and makes them feel healthier but also allows the players an opportunity to get acclimatized with the climate of other countries where summer months dominate.
It is highly disruptive for professional sportsmen to be suddenly kept away from the game they love, losing in- person connection with their coaches, teammates and a highly structured lifestyle. With the limited structured environment that the clubs provide, amid this lockdown, cricketers in Canada stand to face a serious transition. This involves a new set of adjustments to a changed lifestyle. It ranges from loss of routines and daily practice, loss of a highly competitive mindset in the coaching sessions and the field, loss of camaraderie and connection to a team, loss of team-centered events to loss of the dreams that go with a promising season or key event.
Sports professionals do not train for a critical and unprecedented event like this and then the losses that come with it. It could have a serious impact on one's mental and emotional health and well-being.
So, how do athletes face and adjust to these losses?
WICK
ETS 14
Through a series of available evidence, conference calls and shared documents, a team of researchers at the University of Limerick crafted some useful ideas on the impending challenge. The research recommendations were released just 24 hours before the announcement of the postponement of the 2020 Tokyo Olympics.
Here is a brief on the guidance that provides a menu of practices for athletes to choose from on their way to become resilient.
Connect – Maintaining social contact with teammates, coaches, training partners, support staff and the sporting community benefits athletes' well-being. This will help them to share updates on their training progress. Connectivity with the wider sporting community through social media can help athletes understand the full range of emotional responses to the current restrictions. It can help them process their feelings and normalize their responses.
Visualize – Imagination helps us transcend our understanding and travel into the world of possibilities. Positive mental imagery is a proven technique that can be used by sports professionals to reap the benefits of personal growth from the cancellations, postponement and restrictions during these critical hours. Visualization will help sportspersons gain back the confidence that the long- term goal has moved far but is not lost.
Exercise – Workouts on the house lawn, is a mood elevator and will help minimize the anxiety. It will also help the players get back to active sports once life returns to normalcy. The players can share photos and videos of their exercise schedules to evoke positives emotions in each other.
Identify – An array of emotions related to uncertainties of fitness, future, and employment is quite natural at this stage identifying positive emotions and avoiding negative emotions will give athletes the power of resilience. Staying connected with peers, psychologists and counselors will facilitate refinement of emotional responses and help the players acquire a more positive and growth- oriented approach.
Discover-an objective strength – Weakness analysis will help provide sportsmen and women with the opportunity and develop new skills, both technical and psychological. They can even learn something entirely different from outside their sports domain.
Recovery- Sound sleep, meditation, relaxation and healthy nutrition will give performers the strength to cope and thrive during and beyond this pandemic.
Mental conditioning coach Paddy Upton's advice resonates with most of the above research recommendations. "Don't wait out' the next few months, rather use this gift of time to learn, grow and emerge stronger," advises Upton. Cricketers who nurture interests outside their sport are likely to cope better with the shutdown forced by the pandemic, observes Upton, who was a key member of the support staff when India won the 2011 World Cup Championship. Upton views this period as an opportunity to reassess aspirations, rework on goals and reconnect with friends and family.
One day everything will be well, we hope and sports will return. In the meantime, let athletes challenge the status quo and reorient their lives towards the change. Let these sportsmen also receive the support they need as they negotiate their way through the mental and emotional challenges.
Let's hope that all involved in sporting and cricketing community across the world country stay healthy and happy during these difficult times.