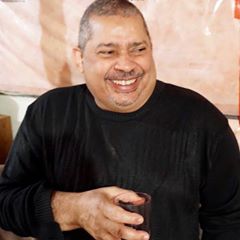 By Tony McWatt – Publisher
Cricket Canada has recently announced that it will be short listing a group of eighteen (18) players for annual full time contracts. All players offered contracts would have to reside in Toronto for continual training throughout the year.
The expected contract amount will average CDN $40,000 per annum. Players will also qualify for daily per diems as per the normal established rate while on tour for Cricket Canada, and during GT20 games plus any other related training tours out of Canada.
This is most welcome news for Canada's senior men's cricketers. In order to ensure that the players who do receive actual contracts don't recklessly squander their newfound wealth however Cricketer Canada should perhaps also consider hosting a series of Financial Management Seminars for it's professional cricketers.
As the acclaimed Wealth Management Guru, Keybase Financial's Owner and CEO, Dax Sukhraj had recommended in his article entitled Financial Planning Prudence for Professional Athletes (Cricketers): "Most professional cricketers should have a financial plan. It will provide a general road map and a transpiring guide of how their money flows and where it goes!"
Sukhraj had further noted that the amount of playing time a young cricketer will have depends on many factors like skill level, where they play, as well as the kind of contracts they will be able to secure during you're their form playing years. The pursuit of financial independence should therefore be revised many times as the unique lifestyle, income situation and residential circumstances of a professional athlete change, Sukhraj said.
"You will have to be cognisant of your salary income and have a cash management system to help you budget, spend, save and invest concurrently. In professional sports, your career isn't going to be very long, perhaps eight to twelve years. You have to realize that you need to contrast that to someone working 30 to 40 years. You need to take those compressed working years and plan for it to last 40 to 50 years. Athletes will earn the most money early in their career. Instead of earning more as you age, it's usually the reverse. This is known as the reverse earning curve, as professional athletes earn the most money at a younger age, when you have limited real-life experience to rely on when making financial decisions!"
Sukhraj has also suggested Canada's contracted cricketers will have a life outside their professional sport. As such it will become vitally important for each individual to put aside meaningful investments for the transitional years ahead, when their respective careers are over. As such they should transition some of the earnings during their most productive years, and hence highest earning contract years, to some retirement investments for the future.
Prudent financial advice of a type that should now be made readily available for Canada's professional cricketers.