As mentioned in the March edition of Wickets, Nova Scotia's Halifax Cricket League has undergone significant change this offseason with the league evolving into an independent club structure. A league is only as strong as the clubs it is made up of, and the Halifax Cricket League is fortunate to have four strong foundation clubs with strong management teams.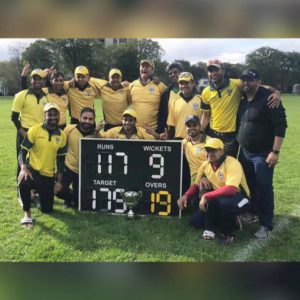 East Coast Cricket Club has formed out of the former Halifax Gold team that has long been a dominant force in the HCL, winning the league in 2016 and 2017 as well as the Deonarine Cup Tournament in 2017. 2018 saw a 3rd place finish in Division 1 and their Division 2 team were losing finalists. They have been a strong contributor of players to the Nova Scotia provincial team, with notable personnel including NSCA President and Cricket Canada Director Amit Joshi, Canadian HP spin bowlers Arun Nag and Daksh Talwar (who was one of the most notable transfers in the offseason), and other long term provincial players in Neel Patel and Tushar Sehgal. ECCC President Neel Patel quotes "We are very excited to play our first season with the revamped HCL structure. With the support of our proud sponsors, enthusiastic board members, and player retention, we are all set and ready for the season to start. We would like to take this opportunity to thank NSCA for assisting us and providing valuable feedback as and when needed during this phase. Our short term goal is to win both divisions of HCL 2019 by cultivating the camaraderie within the club. We would also thrive for success with our long term goal to produce quality players to team Nova Scotia that can eventually represent National team of Canada."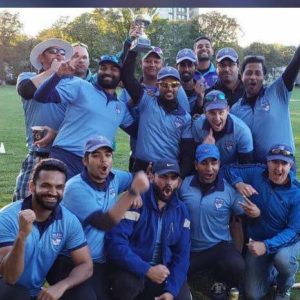 Halifax Cricket Club are the successor to Halifax Blue, who broke through in 2018 in a big way winning both the Division 1 and Division 2 Leagues. The Cannons have been one of the more active clubs in recruitment this offseason, gaining multiple players from other clubs as well as finding some promising new players. The club is led off the field by President Sagar Mandhan, and on the field the club has numerous provincial players including NS vice-captain Sunny Patel, Touseef Mahmood Fahim, former provincial captain Matt Webb, and will also have former South African first-class player Reeze Telling join them later in the season. Division 1 captain Andrew Irving is excited at what lays ahead. "Creating a new club from scratch has reinvigorated a lot of guys within the club and provided a lot of excitement and motivation. Our squad has formed really well in the offseason, with backgrounds that stretch through the continents of Africa, Asia, Oceania, Europe and North America resulting in a great diversity of experience. Winning both divisions last year as Halifax Blue will make us the hunted this year, which will be a change for us, but a challenge that I'm confident we'll be up for."
Halifax Titans Cricket Club have evolved from the Halifax Red team who won the Deonarine Cup in 2018, however missed the Division 1 playoffs for a 2nd successive season. Their Division 2 team were losing semi-finalists in Division 2 having set the pace earlier in the season. These results bely a strong roster led by long time provincial batsman Dinesh Gaddam, with other key players including Antony Roche, Satya Donavalli and perhaps the league's most exciting rookie in 2019 in pace bowler Kiran Kumar Ageteela. "Halifax Titans offers a great way to meet new friends and socialize with people who share the same interest in cricket. Our club will help players maximize their cricket skills and is also looking forward to planning and hosting various community initiatives including fundraisers, events and competitions" offers Club Director Sri Krishna Gorugantu.
Nova Scotia Avengers Cricket Club is the fourth and final club and have grown out of the Halifax Green team who have been Division 1 runners-up in the last two seasons. Avengers have the youngest roster in the League, but still have plenty of leadership in the form of new provincial captain Arslan Khan, Pourush Chowdhury, Muneeb Ahmedani and Sentill Selvamani. Club President Smit Jadav has set an ambitious target for the club. "In the next 5 years, I see us winning 5 trophies and to produce at least 4 provincial players a year. As we know, challenges will inevitably come our way, but we must look at every situation form the perspective of how I can be a solution to this situation".