Experienced cricketers Saad Bin Zafar, Rayan Pathan and Rizwan Cheema will be joined by two ultra exciting youngsters, Harsh Thaker and Matthew Nandu as Canada's representatives on this year's defending Champions Vancouver Knights' GT20 Canada Squad. The Canadians will be hoping to be llowed sufficient palying time to showcase their obvious talents.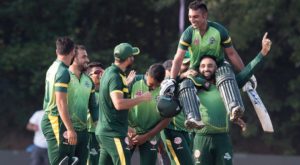 Pakistan born Saad Bin Zafar (born 10 November 1986, Pakistan) plays for the Canadian national cricket team as an all rounder. Zafar is a left-handed batsman who also bowls left-arm orthodox spin.
Saad Bin Zafar's Canadian cricket career began in 2004 when he started playing club cricket for Overseas Cricket club in the Toronto & District League Premier Division. Zafar made his International debut on 4 July 2008 playing against Bermuda. He looked impressive in his debut as he took 4 wickets. He scored 262 not out in a 50 over game in Scarborough Cricket League Premier Division in August 2015. In January 2017, he played for the ICC Americas in the 2016–17 Regional Super50 and was the leading wicket taker for his team.
In January 2018, Zafar was named in Canada's squad for the 2018 ICC World Cricket League Division Two Tournament. Later that same year he was also named in Canada's squad for the 2018–19 ICC World Twenty20 Americas Qualifier Tournament in Morrisville, North Carolina.
In April 2019, he was named in Canada's squad for the 2019 ICC World Cricket League Division Two tournament in Namibia. Even though Canada was not able to gain ODI status but he had a successful tournament by being the leading wicket-taker for Canada, with eleven dismissals in six matches.
On 3 June 2018, he was selected to play for the Vancouver Knights in the players' draft for the inaugural edition of the Global T20 Canada tournament. Zafar was the second Canadian player to be selected in the draft after Nikhil Dutta in round 9.
In the final match of 2018 Global T20 Canada against West Indies B cricket team he took 2 wickets by giving away 26 runs including a wicket maiden over. Vancouver Knights didn't have an ideal start to the chase and struggled early at 22 for 3. But Zafar and Rassie van der Dussencame up with a crucial unbeaten 126-run partnership to get Knights back on track in the chase. Zafar played the role of an aggressor, dealing in regular boundaries to bring up a 32-ball fifty. He collected eight fours and three sixes in his unbeaten 48-ball stay for 79 runs. Zafar was adjudged man of the match for his brilliant all-round performance.
In September 2018, he was called up as a replacement player of Bangladesh's all rounder Mahmudullah by St Kitts and Nevis Patriots for CPL playoffs .
In June 2019, he was selected to play for the Vancouver Knights franchise team in the 2019 Global T20 Canada Tournament.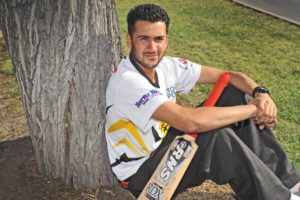 Canada's Rayyan Pathan has to date played only a single World Cricket League ODI for the national side. Prior to that he had represented Canada at the Under 19 level during the 2012 Under 19s World Cup Qualifier.
On 3 June 2018, he was selected to play for the Montreal Tigers in the players' draft for the inaugural edition of the Global T20 Canada tournament. In June 2019, he was selected to play for the Vancouver Knights franchise team in the 2019 Global T20 Canada tournament.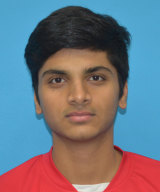 Harsh Thaker
At his now tender age of 21, Canadian Harsh Thaker's foremost cricketing ambition is about to come through. Having set himself the goal of becoming a professional cricketer, Harsh must have been overjoyed to have his name announced as one of the recently selected Vancouver Knights draft picks for this year's 2019 second edition of the annual Global T20 Canada Tournament. This year's Tournament gets under way on July 25 in Brampton, Ontario, Six Franchise teams, Edmonton Royals, Montreal Tigers, Toronto Nationals, defending champs Vancouver Knights, Winnipeg Hawks and newcomers Brampton Bravos will be competing for Tournament honors.
Born 24 October 1997) Harsh Thaker made his List A debut for Canada in the 2018–19 Cricket West Indies Caribbean Regional Super50 tournament on 3 October 2018. Prior to his List A debut, he was named in Canada's squad for the 2016 Under-19 Cricket World Cup.
As a right-hand middle order batsman and more than useful right-arm off-spinner Harsh Thaker has to date played 5 List A matches in Canadian colors. His five matches have yielded an aggregate of 114 runs at an average of 28.50. To date he has scored one fifty, 52 not out scored for Canada against the West Indies B last October having been his highest score to date.
As a right-hand off-break bowler Thaker has not as yet had many opportunities to utilize his craft at the international level. He's only bowled two wicket less overs, which cost sixteen runs.
Thaker's rise through the Canadian ranks to secure his A Team position was fashioned on his consistently outstanding performances at the national U19 Level. During the 2015 ICC U19 America's Division 1 Tournament Thaker picked up two Man of the Match awards. He was also awarded the Batsman of the Tournament honors and named the overall MVP for his outstanding achievements. Thaker scored 261 runs from his 4 innings, with a top score of 121 and an average of 65.23. With the ball, Thaker took 5 wickets, including best figures of 3-38.
Full name Harsh Thaker
Born October 24, 1997
Current age 21 years 258 days
Major teams Canada, Canada Under-19s
Batting style Right-hand bat
Bowling style Right-arm off break
Batting and fielding averages
| | | | | | | | | | | | | | | |
| --- | --- | --- | --- | --- | --- | --- | --- | --- | --- | --- | --- | --- | --- | --- |
| | Mat | Inns | NO | Runs | HS | Ave | BF | SR | 100 | 50 | 4s | 6s | Ct | St |
| List A | 5 | 5 | 1 | 114 | 52* | 28.50 | 163 | 69.93 | 0 | 1 | 10 | 3 | 2 | 0 |
Bowling averages
| | | | | | | | | | | | | | |
| --- | --- | --- | --- | --- | --- | --- | --- | --- | --- | --- | --- | --- | --- |
| | Mat | Inns | Balls | Runs | Wkts | BBI | BBM | Ave | Econ | SR | 4w | 5w | 10 |
| List A | 5 | 1 | 12 | 16 | 0 | – | – | – | 8.00 | – | 0 | 0 | 0 |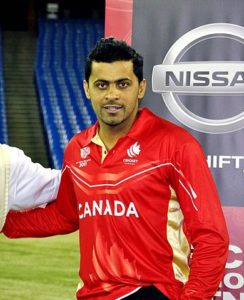 Rizwan Ahmed Cheema born 15 August 1978 in Gujrat, Pakistan is a Canadian national cricketer and former captain. Cheema is a big-hitting batsman who also bowls some handy medium pace.
Cheema moved to Canada in the early 2000s and had only ever played cricket at club level but his heavy hitting caught attention in the Toronto and District Cricket Association League. He turned in a noteworthy season in 2005, scoring 627 runs in 14 matches at just under 50, and taking 24 wickets at 13.12.
After a disappointing 2006, Cheema established himself as the League's most dangerous batsman the following year with two big hundreds 161 off a scarcely believable 61 balls with eight fours with 15 sixes and an effort of 145 with 15 fours and nine sixes.
In 2010, Canada was included in Caribbean T20, the T20 tournament in the West Indies. Due to Ashish Bagai's injury, Cheema was named as captain for the tournament. He has also made the shortlist for the 2010 IPL contract auction; he is one of 51 people to do so from an original list of 97.
On 3 June 2018, he was selected to play for the Winnipeg Hawks in the players' draft for the inaugural edition of the Global T20 Canada tournament. In June 2019, he was selected to play for the Vancouver Knights franchise team in the 2019 Global T20 Canada tournament.
Full name
Rizwan Ahmed Cheema
Born
15 August 1978 (age 40)
Gujrat, Punjab, Pakistan
Nickname
Cheema
Batting
Right-handed
Bowling
Right arm medium pace
Role
All-rounder
International information
National side
·                            Canada
ODI debut (cap 61)
18 August 2008 v Bermuda
Last ODI
6 September 2010 v Ireland
T20I debut (cap 19)
10 October 2008 v Pakistan
Last T20I
10 February 2010 v Kenya
T20I shirt no.
99
Career statistics
Source: ESPNcricinfo, 8 March 2018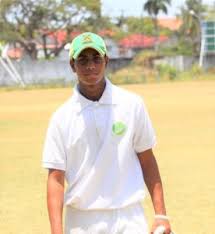 Matthew Nandu, the 16-year-old Waterloo native, who grew up idolizing the world's top cricket stars, will now be lining up alongside and against them in front of thousands of fans beginning next month at the Global T20 cricket tournament in Brampton. Nandu, who just finished Grade 10 at St. David Catholic Secondary School, was the youngest player — by several years — to be drafted into the six-team gathering, which runs July 25 to Aug. 11.
Matthew Nandu has played at the U13, U15, U17, and U19 levels for Tranzac Cricket Academy and now also plays for Tranzac's Premier and Elite teams. During the recent senior team season he played 14 Toronto District Cricket League matches, capturing 14 wickets and scoring 372 runs at an average of 32. His scores consisted of 71, 57, 49*, 45, 42, 41.
Matthew also plays for Kaieteur Cricket Club in the BEDCL, having made his debut at the age of 9, in 2014. In 2016 he scored 249 runs at average of 19 across 16 innings with his highest score being 40. In 2017, his batting performances were disappointing as he totaled only 149 runs at an average of 10. He had a reasonable season with the ball however, capturing the most First Division wickets, 30, at an average of 11.47. In the 2018 Premier Division Season, he did much better amassing 472 runs, at an average of 47.20, including his first century, 121. His other major scores were 96*, 52, 51* and 81. He also captured 28 wickets at an of average 13 across 12 games.
On July 3rd – 8th 2018, Matthew Nandu represented Ontario U17 at the Provincial Tournament which took place in British Columbia. He scored his second career hundred, 120, and finished the tour with a total of 345 runs with an average of 69. His highest scores were 120 and 83, 69, 36. His outstanding performances with the bat earned him both the Tournament MVP and Best Batsman titles.
Matthew has also represented Oakville Cricket Academy in the Sir Garfield Sobers International Schools U19 Cricket Tournament. He made his Tournament debut at the tender age of 12, and hasn't stopped playing in it ever since then. The July 9 – 24 2018, Tournament was the third that he'd actively participated in, during which he scored his third career century, 150, not out, with 20 fours and 3 sixes. He completed the 2018 Sir Garfield Sobers Tournament with a batting aggregate of 250 and an average of 38. He was also selected as a Sir Garfield Sobers International School Boys Cricket Tournament All Star.
During August 2018, Matthew represented the Ontario High Performance U17 team which played against teams from across the GTA as well as one from Trinidad and Tobago. He had a pretty consistent Tournament, scoring a total of 225 runs at an average of 56.25 across 4 innings. His 225 runs consisted of a 62, 75, 7 and 81 respectively. Scores which helped the Ontario High Performance Team to win the 2018 Tournament
Nandu's play has also piqued the interest of his ancestral land, Guyana. He was recently selected to the Guyana national team to participate in the Caribbean U17 Championships. He scored an unbeaten 71 in his second match at the Championships.