Led by Sri Lanka's inimitable Lasith Malinga and inclusive of such other Indian Premier League (IPL) notables as Sunil Narine, Dwayne Smith and Kevin Cooper the Montreal Tigers did anything but roar in its Inaugural Global T20 Season. Not unlike the similarly star studded Toronto Nationals, the Tigers lost four of its six matches played, failing to make the Playoffs in the process.
For the Montreal Tigers, Australian's Moises Henriques amassed an impressive 221 run aggregate in the six innings he batted. Zimbabwe's Sikander Raza (144), and New Zealand's George Worker (143) and Trinidad's Sunil Narine (142) were the other Tigers bats with 100+ plus aggregates.
The Tigers batting was however badly let down by the insignificant contributions of its Caribbean T20 stalwarts, Barbados' Dwayne Smith and Trinidad's Dinesh Ramdin. Smith only managed to score 42 runs in the five innings he batted, ending the Tournament with a wholly unimpressive average of 8 runs per innings. Ramdin's batting was equally disappointing. His 3 innings yielded just 31 runs at a marginally higher 10.33 average.
Malinga led from the front in the Montreal Tigers bowling, capturing 13 wickets at a paltry average of 11.85, He was ably supported by Australia's Peter Siddle who captured 11 wickets at a 15.45 average and the teenaged Nepal sensation, Sandeep Lamichhane whose 8 wickets were taken at an average of 19.63.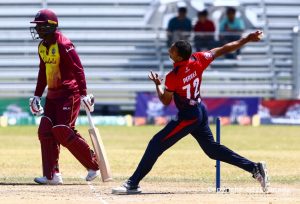 Four Canadians, Cecil Pervez, Dilon Heyliger and Rayyon Pathon actively participated in the Montreal Tigers' outings, the most for any of the five participating Franchises! Rathan was the most successful with the bat scoring 31 runs from 2 matches played. In the bowling department Pervez captured 2 wickets at an average of 18 apiece.