A visit to Kingston's famous Bob Marley Museum was of course a Must Do inclusion to the Cricket Journalists' September 13-20 itinerary. The museum is situated on the site of the legendary musician's home, which he purchased in 1975. This house, featuring 19th-century architecture, was Marley's home until his transition in 1981. It was converted into a museum six years later by his wife, Mrs Rita Marley. The main museum displays Marley's personal treasures. The property also features a well-equipped 80-seat theatre, a photographic gallery, a record shop and a gift shop filled with a wide array of Bob Marley memorabilia.
The Jamaica Tourism Journalist Team also visited the Kingston Pulse Center's Peter Tosh Museum which honors the life and work of Peter Tosh, Jamaica's global music legend. Peter Tosh and Bob Marley were the founding member of the critically acclaimed reggae group, the Wailers.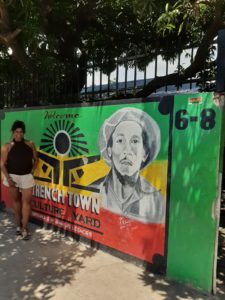 No stay in Kingston could now ever be considered complete until it is graced by a visit Trench Town Culture Yard. The Yard was opened on February 6, 2000, as a tribute to Bob Marley's early home and to the community where he wrote many of his world-famous songs including "Trench Town Rock", "No Woman No Cry" (co-written with Vincent "Tata" Ford), "Concrete Jungle" and "Natty Dread". Bob's room and the remains of his Volkswagen van, as well as other photos, artefacts, and documents are there.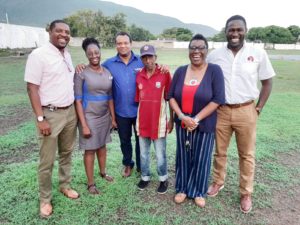 While in Kingston the visiting Journalists also to time to engage in Scotiabank Kiddy Cricket Jamaica related interviews with Philip Service, West Indies Territorial Officer, Jamaica & Joylene Griffiths-Irving, Director, Corporate Social Responsibility and Executive Director, ScotiaFoundation. They also visited the famous Kensington Cricket Club which is celebrating its 140th anniversary this year. The Kensington Cricket Club visit was highlighted by some enjoyable discussions with the Club's top officials including the former Cricket West Indies President Dave Cameron and the West Indies Player's Association Head Wavell Hinds.
The visiting journalists were also taken on a tour of Kingston's most recent hotel property additions the Renfrew Road R Hotel and the Lady Musgrave Road Marriot's AC Hotel. At the Marriot the journalists were treated to a delicious lunch and drinks which provided the perfect curtain closer to what was indeed a most enjoyable, informative, educational and memorable week.
Kudos and thanks to Jamaica Tourism, the hotel hosts Courtleigh Suites, the Tour Guide Lyndon Taylor, the Tour Driver Ziggy and all others who contributed to making the stay as enjoyable as it was.