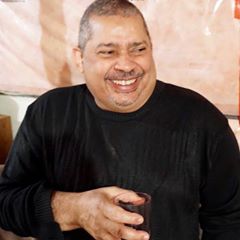 By Tony McWatt – Publisher
Welcome to this the second Issue of Wickets, Cricket Canada's official monthly online magazine. I am delighted and fully appreciative of your demonstrated interest in Cricket Canada's activities and initiatives. I hope that this Wickets Issue's Canadian cricket coverage will be as enjoyable to all of you our Readers as that of our Premiere Issue, which from all reports was very well received.
As Cricket Canada's official monthly online magazine, Wickets stated objective is to become highly favored and enthusiastically received by all Canadian cricket enthusiasts whether they be active
players, administrators, coaches or supportive spectators. Towards that end we have made several changes to this Issue's design and content. We hope these changes will be sufficient to further increase your readership enjoyment.
Foremost among the implemented changes is the addition of a Cover Feature on a rising Canadian cricketing talent. Small surprise that Saad Bin Zafar's "Cinderella Story" rise to international
prominence, during the recently concluded Canadian hosted Global T20 Tournament, has been chosen as this Issue's cover feature. This Cricket Canada Wickets Issue also includes a "Last Month Lookback" at some of the more exciting developments that occurred during the past August month. It also looks forward to forthcoming events that are in the immediate pipeline.
In keeping with our objective to be of valued assistance to the further promotion of Canadian Women's cricket, this month's provided coverage is a bit more extensive that that which was included in the Premiere Issue. There are reports on the most recent activities of the nation's female cricketers, as well as news coverage of the latest developments in the Caribbean Region's scheduled November month hosting of the ICC 2018 Women's T20 World Cup.
Finally on the suggestion of Cricket Canada's President Ranjit Saini, we are pleased to announce the launching of a Wickets Candid Camera photo Competition that will feature photos of Canadian cricketing activity, submitted by photography enthusiasts from across the entire nation. The Competition is intended to further spark spectator interest in and involvement with Canadian cricket.
The hope is that the featured photos will also serve to illustrate the ever-growing popularity of Canadian cricket.
Alima's Roti & Pastries demonstrated willingness to serve as the Candid Camera Photo Competition's initial corporate sponsor is gratefully appreciated. So too is its provision of an attractive cooler bag, containing samples of Alima's delicious frozen food items, as a prize for the competition's monthly winner.
Enjoy the read and feel free to let us know your thoughts.
Cheers
Tony McWatt