Cricket Canada has recently announced that ICC Level 2 Coach, Rupert Stephenson, will head the coaching contingent for the Canadian National Women's team in its quest for World Cup 2020 qualification. Rue Stephenson has been involved in coaching for over five (5) years both in Canada and Jamaica.
As an accredited ICC coach and a member of Cricket Coaches Australia, Rue has extensive experience in both the technical and organizational aspects of the game. He was a trainer for the ICC World Cup 2007 event held in the West Indies and has used the knowledge garnered to establish academies here in Toronto. Known for his astute thinking, he ensures that the training experience is intense and that students acquire the requisite, knowledge, skills and ability to become successful at the game.
Rue was also a member of the coaching staff at the inaugural ICC Americas Combine in Indianapolis in 2015. Foremost among his impressive qualifications are ICC Level 2 Coach; Cricket Australia Level 2 Coach and ICC  Level 2 Train The Trainer.
According to an InsideHalton.com article that was penned back in 2010, Rupert Stephenson had migrated to Oakville from the sunny shores of Jamaica in search of a new life. The online Sheridan College Human Resources student had no problem adjusting to his new life in Canada, but realized something was missing. He had grown up playing cricket with his friends and family for fun and competitively. He searched for a cricket team close to his new home, but couldn't find one that suited his needs.
So Stephenson went to the local park and began practicing his skills by himself. "People started noticing me right away," said Stephenson, director of the brand new Oakville Cricket Academy. "Several parents approached me and said they wanted their kids to be able to play cricket too. That's how this whole idea was born. I want to teach the kids the techniques of the game and provide them with the equipment they need."
At that time Stephenson's cricket experiment was still in its early stages of development. The group initially had only 10 students, but with many more having expressed interest that number has increased significantly over the past few years.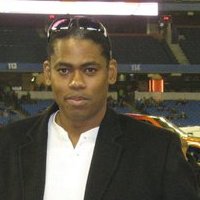 Under Stephenson's guidance the Oakville Cricket Academy offers a development program, which runs throughout the year for youth age 7-18. It also offers summer house Leagues for both youth and adults. All games and practices are played at Appleby College, which offers both indoor and outdoor facilities.
Stephenson has remained excited about teaching youth and other adults the modern way to play cricket. "Cricket is one of the fastest growing sports in North America," he said. "The new formats of the game include 20/20 and Sixes cricket."
The new formats allow the game to be completed in a much shorter time period. Professional games can sometimes last up to two days. Stephenson knows that this is unrealistic for average people. The new game is also more marketable, according to the academy's director. It allows for different styles of clothing to be worn, and the game can be played by anyone, anywhere. You don't have to be a professional athlete to swing a cricket bat and have fun with some friends.