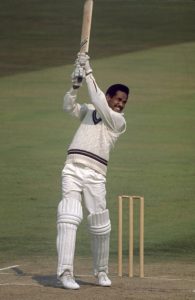 The ground floor wall that's adjacent to the elevator door at St Lucia's Coco Palm Resort is adorned with photos of three of the greatest cricketers the West Indies has ever produced. There's a photo of Sir Gary Sobers at his majestic batting best, book ended on either side by those of the indomitable Sir Vivian Richards and the beloved Prince of Port of Spain, Brian Charles Lara.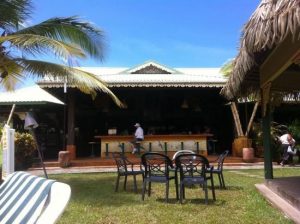 A half an hour spent sitting at Coco Palm's very popular, always busy, Ti Bananne poolside bar will also likely yield video views of Caribbean Premier League receptions the Resort has hosted that were graced by the presence of West Indies cricket captain Jason Holder and his Barbados Pride teammates. This past November Coco Palm also had its fair share of guests, including Wickets Photographer Lyn Balram and Publisher Tony McWatt, who were there for the sole reason of attending the St Lucia hosted matches of the ICC World Cup. All of which only serves to underline the reality of Coco Palm's undeniable status as the cricketing fraternity's most favored hotel within St Lucia.
Opened in 2005 as a boutique hotel, St Lucia's Coco Palm Resort offers just 103 rooms in total. 20 of the Resort's rooms are located on its same site Creole sister property, just a very short walk from the main four storied building which houses the remaining 83 rooms. There are 6 adjacent swim up rooms on Coco Palms' ground level while the fourth floor houses the Resort Suites, which vary in size if not luxuriousness. The more luxurious of the Resort's suites offer panoramic views of the poolside, the Rodney Bay marina, the blue Caribbean Sea and the island's lush rolling hills.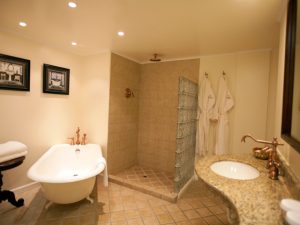 In addition to their panoramic view providing bay window seating, Coco Palms' suites also boast the rather unique feature of double luxury ensuite bathrooms, both with walk in showers and one with a Victorian tub. This rather unique amenity has proven itself to be quite popular with numerous families that are among its repeating guests.
Coco Palm is ideally located right in the heart of St Lucia's famous Rodney Bay area. As such for Coco Palm's guests access to many of the most modern amenities St Lucia has to offer, are just within a short, leisurely walk. These include dozens of restaurants offering the widest variety of cuisine from authentic local St Lucian fare to Chinese, Indian, Mediterranean and Italian. There's even a Spanish Tapas joint located on the main strip. There are also of course, numerous bars that become quite boisterous at nighttime, dozens of duty free shops and more than a handful of multi-floor ultra modern malls filled with countless stores. There are also a number of bank branches and a Casino on offer on Rodney Bay's main drag, which again is just walking distance from Coco Palm.
So too is the beach, one of the island's most picturesque is actually just across the road and less than a five minute jaunt away from Coco Palm's reception area. The clean very light brown sands, gentle warm water and views of the distant offshore islands that are all on offer are well worth the trek from hotel to beach.
According to Coco Palms' Distribution & Revenue Analyst, Laudina Rogers, one of the Resort's most outstanding features is the readily obvious affinity between the resort's staff and its guests. Most guests she says quickly become known among the staff by their first names and are treated so well during their stay that they are made to feel very much as though they are a part of the Resort's family. Small wonder that Coco Palms can lay claim to having such an admirably high percentage of repeat guests among its visitor clientele.
Laudina's personal involvement with the Resort started from her position as an Assistant to the former Marketing Director, Feolla Chastanet, who is also a family member of its Chastanet owners. Ms Chastanet's position change opened the door and presented an opportunity for Laudina's progression, which she willingly grasped with both hands. In her current role, which is essentially that of the Resort's on-site Marketing Manager, Laudina says that the main objective for herself, as well as the general manager and all of the other staff members, is to very simply always meet if not exceed, the expectations of Coco Palm's guests.
As such Laudina works very closely with Jean St Rose, Coco Palm's General Manager towards fulfilling their guest expectations objectives. Having started his own hotel career at St Lucia' Sandal's Resort, Jean St Rose had in fact been hand picked by Coco Palms' Owner, the island's current Prime Minister Allen Chastinet, to be its General Manager. He started in that role when Coco Palms first opened it doors in July 2005, has continued performing its duties in the now thirteen years that have passed since then, and says that he fully intends to remain at the helm until the time eventually comes for him to retire altogether.
The Coco Palms Jean St Rose manages today is a complete transformation from the virtual construction shell he'd inherited when Chastanet first handed him the property's management reins in May 2005. Chastanet's only stipulation in presenting Jean with both the opportunity and responsibility was that the property should be fully functional and ready to welcome its first 200 guests in July, just two months later, the reservations for which had all been confirmed!
The fact that they were able to do so Jean says, was the result of the twenty-four -seven work effort that was put by him and his fellow key staff members. That commitment to the tasks at hand, fueled by a determination to get all that's required done to standards that meet the satisfaction of guests, has become an enthusiastically adopted and willing practiced trait of Coco Palms staff under Jean St Rose's leadership since then.
Those standards were initially established to such a high degree that the Guadeloupian Carnival group that had been Coco Palm's very first guests have been coming back in varying numbers every year since then. For them, not unlike Coco Palm's cricket guest fraternity, the Resort has long since been established as their St Lucian home base.
Says Jean, "they feel very much at home here. They are connected to us and every year that they come, there's always a buzz of excitement on the property!
Under Jean St Rose's management, Coco Palms has been developed as an authentic St Lucian Creole themed restaurant. From the décor of its rooms, to the warmth of its staff, the Resort has always attempted to be an embodiment of St Lucia's island culture. Jean therefore takes much pride in the fact that all of the Managers on staff at Coco Palms, as well as many others who have left to join some of the island's other hotels, are locals who have progressed through various roles to their current positions under his direct leadership.
Personnel development has always been and still remains as one Jean's St Rose's primary objectives. When he first entered the hotel industry, at the beginning of the century, it was quite uncommon for native-born St Lucians to occupy management positions at any level. As a result of the emulatory examples set by him and a few others, many of whom were also his protégés, that tendency has changed significantly, to the degree that many of the island's hotels like Coco Palms are now being successfully managed by native St Lucians.
Under Jean St Rose's leadership Coco Palm's management also seeks to ensure that the standards the Resort maintains are in keeping with those of the industry, which within the Caribbean can be both volatile and highly competitive at the best of times. Towards that end Coco Palms is actually undergoing major renovations to all of its rooms. The refurbishment of the ground and second floor rooms, complete with modernized furnishings and sleekly styled bathrooms, was expected to be completed well in time for the December to April peak Season.
Always a favorite among visiting cricket fans, Coco Palms has already been completely booked for England's 2019 Tour of the Caribbean. None of the resorts rooms are available any longer for St Lucia's hosting of the Test and two West Indies – England One Day Internationals that are a part of the schedule.
Many of those reservations were made directly through Coco Palms' recent acquisition of its very own booking engine. As part of its continuous venture into the use of social media as a primary marketing tool, Coco Palms will also soon be updating its website to make it far more functional as a promotional vehicle.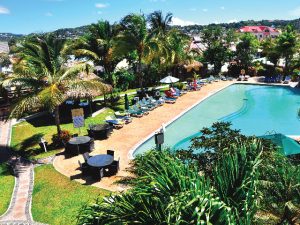 Coco Palm's now very well established reputation as a somewhat unique boutique resort that prides itself on its outstanding guest treatment, is further evidenced by the fact that so many of those who have stayed at either of its properties do at some point return for repeat visits. Part of the reason for that is the outstanding food Coco Palm offers at its two on-site restaurants, both the spacious Ti Bananne and more intimate Creole Grill.
Undoubtedly well established as a haven among cricketers and cricket fans within the Caribbean region, Coco Palms has now reportedly set its sights on becoming a repeat visit favorite among far more Canadians. Towards that end with all the wonderful qualities it has on offer there's every reason for St Lucia's Coco Palms Resort to become just as much of a treasured haven among Canadian cricketers and cricket fans as it already is for their West Indian counterparts.