Buoyed by Trinidadian Lendl Simmons' outstanding Tournament leading batting and Barbados' Fidel Edwards venomously pacy bowling, the Winnipeg Hawks had an outstanding Global T20 Inaugural Season. The Winnipeg Hawks won three of its five Preliminary Round Matches, defeating the Toronto Nationals, Montreal Tigers and Edmonton Royals and losing only to the eventual Tournament Finalists the runners up West Indies B Team and the overall winner the Vancouver Knights.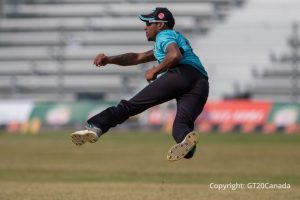 Having earned a playoff spot the Hawks' attempt to swoop the overall title however faltered against the swords of eventual Tournament Champions Vancouver Knights losing by 13 runs under the Duckworth Lewis system. This after bad light had brought a premature end to their rain reduced 13 over per side encounter.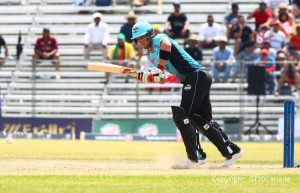 Apart from Simmons who's 321 runs from 8 innings batted at an impressive 40.13 average were the highest by an individual batsman in the entire Tournament, the Hawks also benefited from the outstanding batting of Australian Ben McDermott (224), Simmons' fellow Trinidadian Mark Deyal (160), the South African David Miller (151), Australia's David Warner (109) and yet another Trini Darren Bravo (90) all of whom had aggregates in excess of or very close to 100.
Still firing on all cylinders the pacy Barbadian Fidel Edwards, was the Hawks top bowler. His 11 wickets were captured at an average of 14.27. He was ably supported by Pakistan's Ali Khan who captured 10 wickets at a 24.5 average.
The Pakistan born Junaid Siddiqui and Indian born Hiral Patel were the two Canadian players to have featured in the Winnipeg Hawks' matches. Siddiqui captured 4 wickets at an average of 19 apiece from the 7.5 overs he bowled in the Tournament. Patel's returns were 3 wickets at an average of 45.5 from 9 overs bowled.