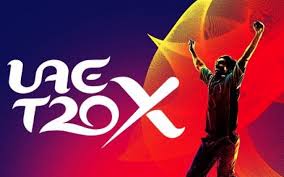 Cricket Canada has announced its official endorsement of endorse the UAE T20x . The UAE T20x is an upcoming Twenty20 franchise cricket tournament planned to be held in the United Arab Emirates (UAE). Cricket Canada President Ranjit Saini said, "Cricket Canada is pleased to support and endorse UAET20X and encourages Canadian players to register and participate in its draft. We wish UAET20X a resounding success!"
Canada will be a part of the tournament withthe following players having been selected to
be a part of the draft from which the eventual team squads will be developed: Satsimranjit Singh Dhindsa, Nikhil Dutta, Junaid Siddiqui, Abraash Khan, Rayyan Khan Pathan, Saad Bin Zafar, Hamza Tariq, Dilon Heylinger, Srimantha Wijratne, Kavian Naress, Rizwan Cheema, Faisal Jamkhandi, Cecil Pervez, Nitish Kumar, Arsalan Khan.
Organised in partnership with the Emirates Cricket Board (ECB) and sanctioned by the International Cricket Council (ICC) for 10 years, UAE T20x has been created to help grow the game and develop international talent, whilst putting on a star-studded tournament for fans around the world. Hosted
in one of the most unique and desirable locations in the world, the league will reflect the UAE's desire to push the realms of possibility and use its position at the centre of the cricketing world to become a hub for world-class sport.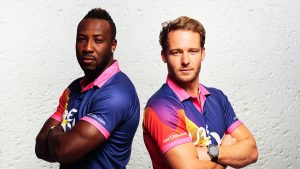 UAE T20X will be staged from DEC 2018 – JAN 2019. The Tournament will be played over 24 days and will consist of 5 teams playing 22 matches at 2 venues. West Indian Andre Russell,
Australia's David Miller, England's Eoin Morgan, Pakistan's Shahid Afridi and Sri Lanka's Kumar Sangakara have been enlisted as UAE T20X's All Star Icon Players.
The Tournament's 5 competitive teams will each be comprised of a 16 member squad, consisting
of 1 Global Icon, 5 International Stars, 4 Emerging Juniors, 3 ICC Associate Members and 3 UAE National Team Members. 4 Emerging Juniors, 3 ICC Associate Members and 3 UAE National Team Members.
Some of the world's most renowned cricketers- turned-coaches will also be inspiring the
franchise teams in the UAE T20X. Among the top coaches that have registered to be a part of
the event are legends such as Waqar Younis, Inzamam- ul-Haq, Saqlain Mushtaq and Chaminda
Vaas. Over 98 coaches from 11 countries have expressed their interest in coaching franchise
teams and the list also includes India's VVS Laxman, Robin Singh, Venkatesh Prasad,
Sanjay Bangar and Pakistan pacer Shoaib Akhtar.
UAE T20X is being billed as the world's most internationally representative T20 Competition.