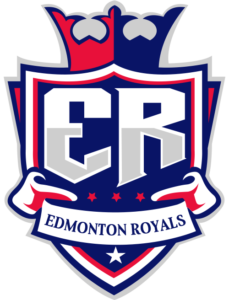 Having ended the Inaugural 2018 GT20 Canada Season in the bottom tier of the Championship standings the Edmonton Royals would have been hoping for a much improved second season. As their eventual played 6, won 1, lost 4 record proved however no such improvement was forthcoming.
James Neesham (123), Ben Cutting (117) Faf Du Plessis (104) and Anshuman Rath (103) all had 100+ aggregates but the rest of the batting contributed very little as the Edmonton Royals ended the Season with a total team aggregate of only 889 runs, Against this the Royals bowlers conceded 889 runs and captured only 28 wickets in their 8 matches played.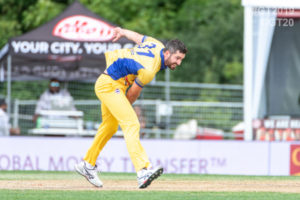 Of the bowlers Shadab Khan and Ben Cutting with nine and eight wickets respectively were by far the most impressive. Khan's eight scalps were captured at an average of 20.67 at a 9.3 economy rate. Cutting's eight victims came at an average of 17.38 at a 7.38 strike rate.
The contributions the Edmonton Royals received from its Canadian Squad members was also relatively insignificant. Navneet Dhaliwal's 82 runs from five innings was the only contribution of note. The Edmonton Royals were however setback by the withdrawal of Canadian Davy Jacobs from participation, just days before the Tournament began.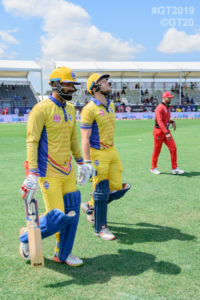 The Edmonton Royals sole recorded win was against the Winnipeg Hawks. The Royals' August 6 clash against the Brampton Wolves was also abandoned due to rain. The Royals lost all its remaining fixtures against the other competing teams.
Tournament Record:
Played 6 Won 1 Lost 4 NR 1 Points 3
Runs Scored: 887
Runs Conceded 889
Wickets Lost 36
Wickets Taken 28
50's 4
100's 0