That they will be starting the 2019 GT20 Canada Tournament as unproved debutants, no one can dispute. But with a galaxy of proven international T20 stars within their roster, arguably the largest such collection from among this year's competing franchises, the Brampton Wolves seem destined for an ultra exciting GT20 Canada debut.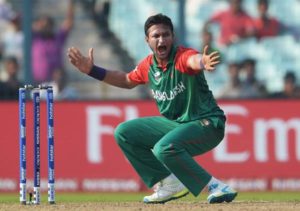 West Indies ICC T20 World Cup two time winning captain Darren Sammy heads the list of the Brampton Wolves formidable lineup. He will be joined by Bangladesh's Shakib Al Hasan who is currently on track to finishing this year's ICC 2019 World Cup as one of that Tournament's highest scorers. New Zealand's belligerent batsman Colin Munro, Boom Boom Sahid Afridi and his former Pakistan teammate Wahab Riaz are also included in the Brampton Wolves 2019 GT20 Canada roster.
So too is West Indies' Lendl Simmons, the GT20 2018 Inaugural Season's top run getter. Playing for the Winnipeg Hawks, Simmons finished the 2018 GT20 Canada Season with a Tournament high 312 runs at an impressive 45.86 average and at a healthy 140.79 strike rate.
Simmons' batting firepower may well be matched by that of his fellow West Indian, Andre Fletcher. Representing the Edmonton Royals in 2018, Fletcher scored an impressive 169 runs in total from 5 innings at a healthy average of 42.25. Fletcher's average 2018 strike rate was 137.4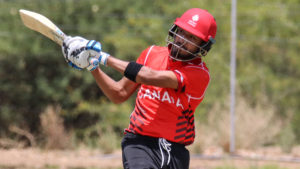 Canadian national senior team player Nitish Kumar will also be among those seeking to leave his mark for the Brampton Royals in this year's GT20 Tournament. Kumar was one of Canada's outstanding players during the ICC World Cup Division 2 Qualifier Tournament that was held in Namibia earlier this year.
Playing as they will likely be before highly supportive home City spectator attendances, the Brampton Wolves should prove to be more than a hand full for their opponents at this year's GT20 Tournament. Who knows they may even go all the way.