Played 8 won 4, lost 4! Not exactly the kind of performance record that would drive much fear into the minds of any opponents. But with seasoned T20 professionals such as Lynn, Bravo and Duminy among their ranks for this year's GT20 Canada Tournament, the Winnipeg Hawks will feel that their chances for success are as good as any.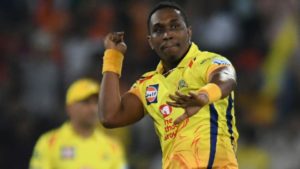 As they engage in their pursuit of GT20 Canada 2019 Tournament honors, the Winnipeg Hawks will be, unfortunately, entertaining the disadvantage of not having any of their outstanding 2018 performers back within their ranks this year. Lendl Simmons, who scored 312 runs at an impressive 45.86 average and at a healthy 140.79 strike rate, will be absent. So too will Ben McDermott, 224 runs, 37.33 avg, 130.23 strike rate and Mark Deyal: 160 runs, 40 avg, 160 strike rate.
The Hawks' bowling will also be similarly depleted by the absence of the pacy Fidel Edwards whose 11 w last Season wickets were captured at a stingy 14.27 average. Muhammad Ali Khan, the Hawks second highest wicket-taker in 2018, will also be missing. His 2018 tally was 10 wickets at a 24.25 average.
Bravo, Lynn, Duminy, along with experienced trio of Umar Akmal, Rayad Emrit and Dwayne Smith should however provide the Hawks with sufficient talent to significantly improve on their rather modest 4 wins, 4 losses 2019 performance record. Towards that end the exciting Canadian pacer Romesh Eranga may prove to be an outstanding acquired player asset for the Winnipeg Hawks. His fire power could well be matched by that of fellow West Indian Andre Fletcher who was also enjoyed an impressive GT20 inaugural 2018 Season.