With all three of their outstanding 2018 batters Rassie Van Der Dussen, Andre Russell and Chadwick Walton again within their ranks and led by the indomitable Universe Boss Chris Gayle, the defending Gt20 Canada 2018 Champions, Vancouver Knights will be hoping to repeat their winning ways at this year's Tournament. The Knights chances of doing so will also be bolstered by the inclusion of Pakistan's Shoaib Malik and New Zealand's Tim Southee within their ranks.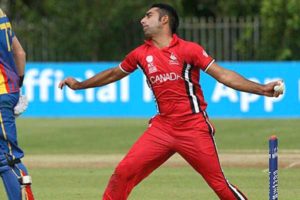 The Knights' 2019 roster will also include the exciting Pakistan born US based quickie Ali Khan, as well as the Canadians Rizwan Cheema, Harsh Thaker, young Matthew Nandu and last year's Man of the Match winner for the Final Saad Bin Zafar.
During last year's 2018 Season, the Vancouver Knights compiled an impressive aggregate of 1,349 runs scored in the 9 matches they played. Van Der Dussen, 255 runs at a 51.00 average and 118.06 SR was the Knights highest scoring batsman. He was ably supported by Andre Russell, 185 runs; Avg 185; SR 215.65 and Chadwick Walton 183 runs; Avg. 26.14; SR 154.41
The Knights also enjoyed an outstanding 2018 Season with the ball. Led by the West Indies saluting soldier Sheldon Cottrell's 16 wickets at a 14.25 average, Fawad Ahmed's 14 at an average of 15.29 and Andre Russel's 10 wickets at a 23.9 average, the Knights won all but two of their nine matches played, sweeping most of their opponents aside with consummate ease.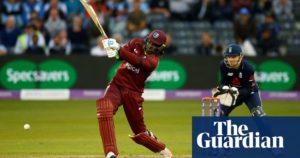 Having retained most of their outstanding 2018 performers in this year's 2019 roster, the Vancouver Knights will be justifiably confident of repeating as Tournament Champions. As he winds down his international T20 career, the self declared Universe Chris Gayle will also likely be targeting an outstanding 2019 Tournament to add individual GT20 honors to his unrivalled resume!