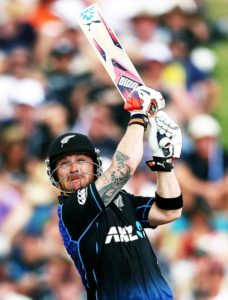 Three of the international cricket's most exciting and accomplished T20 stars, India's Yuvraj Singh, New Zealand's Brendon McCullum and West Indies Kieron Pollard will be at the helm of the Toronto Nationals quest for much improved performances during this year's GT20 Canada 2019 Tournament. Not unlike their Edmonton Hawks and Montreal Tigers fellow competitors, the Toronto Nationals also finished with an unimpressive played 6, won 2, lost 4 at the end of last year's GT20 Canada Tournament.
The presence of Singh, McCullum and Pollard with undoubtedly bolster the Nationals batting efforts. Their respective outstanding performances as international T20 batters has been well recorded. Such was Yuvraj's ability with the bat that he was well ahead of the T20 format that had just started to spread its wings in 2007. The inaugural World T20 happened and his strokeplay in that showpiece even is till date regarded as one of the best in cricket's history. Not only did he become the first Indian to smash 6 sixes in an over but also produced a free-wheeling assault in the semifinal against Australia as India surged into the finals and eventually became the champions.
The defining moment of Brendon McCullum's T20 career in the shortest format of the game, undoubtedly has to be his unbeaten 158 against RCB, in the first match of the inaugural IPL in 2008. The innings included as many as 13 sixes. He became the first man to score 1000 runs in T20 Internationals, and the first player to score two T20I centuries. One of his best performances in the format came in 2010 against Australia in Christchurch, when McCullum ramped and toppled on his way to an unbeaten 116, scooping Shaun Tait thunderbolts consistently for sixes, and recklessly led his team to what proved to be a match-winning total of 214.
An aggressive batsman, with a penchant to clear the boundary with ease, Kieron Pollard relies on hitting the ball out of the park. He is a little susceptible against spinners and often gets out to them unable to pick which way it is going. A dibbly-dobbly medium pacer, he often rolls his fingers over the ball and bowls his leg cutters on a consistent basis. As a fielder, Pollard is one of the best in the world and has taken some unbelievable catches. An all-round fielder who can field at any position, he uses his long reach to good effect.
It was only a matter of time before Kieron Pollard hit his straps in the Indian T20 League. His uncanny knack of plundering biggies at will prompted Mumbai to retain him so far.  One of the most sought after players in the shortest form of the game, Pollard has also plied his trade for Somerset, Dhaka Gladiators and Barbados Tridents.
The combined presence of Singh. McCullum and Pollard should produce a marked improvement on the Nationals 2018 batting which was highlighted by Anton Devcich's 204 Runs Avg 40.80 SR 147.8 and Steven Smith's 140 runs Avg 33.40 SR 119.29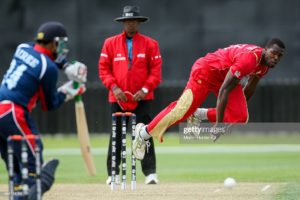 The Nationals will also be hoping for New Zealand's Trent Boult, supported perhaps by the Canadians Jeremy Gordon and Rodrigo Thomas, to lead a much improved bowling performance. During 2018 the Nationals has the unenviable record of having taken the least amount of wickets among all competing Franchises. The West Indians Kieron Pollard, 5 wickets at a 25.6 average and Kesrick Williams 4 wickets, average 47.75 were the Nationals best bowlers in 2018.