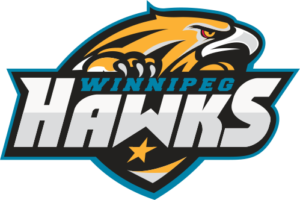 An unfortunate glaring umpiring error which, as the television replays needlessly displayed so obvious it was to all present, deprived the Vancouver Knights Andre Russell of the free hit he should rightfully have received from the above waist no-ball bowled by The Winnipeg Hawks captain Riyad Emrit in the last over of the 2019 GT20 Canada final, allowed the Winnipeg Hawks to eventually capture the title in the Super Over that followed. The Winnipeg Hawks player and supporters might rightfully argue however that the huge slice of umpire presented match outcome changing luck was well deserved for the consistent high quality cricket they had played throughout the Tournament.
The Winnipeg Hawks eventual Tournament record of 5 wins, 3 losses and 1 no result from 9 matches played was the very best among those of all six competing franchises. The Hawks also topped the charts of runs scored during the Tournament. Their 1453 run tally was a 111 runs higher than their next closest rivals, the Toronto Nationals' 1342.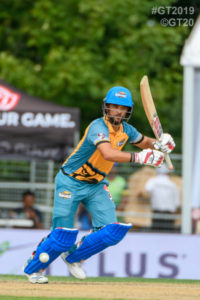 For the Hawks South Africa's JP Dumminy had the Tournament's highest aggregate among all batters of 332 runs. Duminy's runs were scored at an ultra impressive average of 83.00 with a 167.8 strike rate. The Hawks also received very useful batting contributions from Shaiman Anwar (296 runs; Avg 37.00 SR 192.2), Chris Lynn (295 runs Avg 42.14, SR 186.7) and Sunny Sohail (175 runs, Avg 29.17, SR 149.5).
Among the Hawks bowlers, Skipper Riyad Emrit with 9 wickets at a 31.78 average and 11.64 economy rate lead from the front. He was closely followed by his fellow Trinidadian and West Indies all-rounder Dwayne Bravo who captured 6 wickets at a 20.0 average and 9.23 economy rate in just four matches played. Kaleem Sana with 6 wickets at a 39.17 average and 9.4 economy rate was the Winnipeg Hawks' other outstanding bowler.
The Winnipeg Hawks 5 Tournament victories were achieved against the Vancouver Knights (2), the Toronto Nationals (2) and the Brampton Wolves. Their losses came from defeats to the Montreal Tigers, the Brampton Wolves and the Edmonton Royals.
Tournament Record:
P 9 W 5 L 3 NR 1 Points 5
Runs Scored 1453
Runs Conceded 1478
Wickets Lost 47
Wickets Taken 36
50'S 9
100'S 0