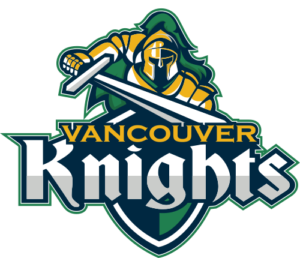 An inadequate score of just 9 runs for the loss of the allowed two wickets by the defending champions Vancouver Knights in the Super Over of the 2019 GT20 Canada Final left the door wide open for the Winnipeg Hawks to storm through to capture the 2019 title. The Hawks easily achieved their target off their allocated six balls.
 The need for a Super Over to decide the 2019 GT20 Canada Tournament winner had arisen after the two teams scores had been tied after each of their 20 overs. Batting first the Winnipeg Hawks had scored 192/8 off its 20 overs. The Vancouver Knights could only manage to get an identical 192, albeit with two less wickets lost, after last year's Man of the Match winner Saad Bin Zafar was run out attempting a third and winning run off the very last ball of the 20th over.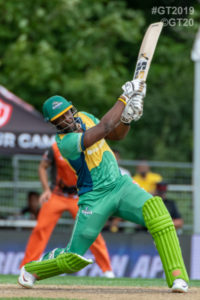 The Knights should however have more than enough reason to feel aggrieved after the fourth ball of the final over, bowled by the Hawks captain Rayad Emrit to Andre Russell was incorrectly judged by the umpires not to have been an above the waist no ball, as the television replays showed clearly that it should have been. Had that call been made correctly and the resultant free hit given, the Knights would have undoubtedly reclaimed the Championship.
Batting for the Vancouver Knights Shoaib Malik (213), Rassie Van Der Dussen (208), Chadwick Walton (198) and Tobian Vassie (154) all had impressive aggregates from their matches played, The Universe Chris Gayle's international ODI commitments to the West Indies forced him to miss the playoff and leave the Tournament after only 5 innings. Not before he had signaled his intentions though with a massive 54 ball 122 not out which included 7 fours and 12 sixes in a match against the Montreal Tigers that was eventually abandoned due to inclement weather.
In the bowling department Canada's Saad Bin Zafar was the Vancouver Knights highest wicket taker with 8 scalps, captured at a 19.0 average and 8.0 economy rate. Ali Khan, Daniel Sams and Hayden Walsh all captured 7 wickets each.
The Vancouver Knights 4 wins were achieved against the Toronto Nationals, Edmonton Royals and Brampton Wolves (twice). Both of the Knights 2 losses were at the hands of the Tournament Champions Winnipeg Hawks.
Tournament Record
M 8 W 4 L 2 NR 2 Points 8
Runs Scored 1322
Runs Conceded 961
Wickets Lost 28
Wickets Taken 42
50'S 7
100'S 1