Cricket Canada's love birds: Trevin Bastiampillai and Monali Patel have both played for Canada at the international level. While there are a several other international couples globally who share Cricket as their common sport, Trevin and Monali are the only couple to do so in Canada.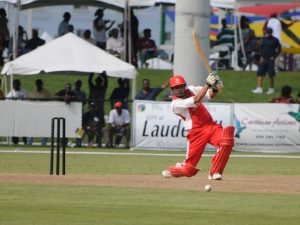 Trevin made his debut for the senior Canadian side in 2007 at the age of 21; prior to that, he represented Canada at the U-19 level from the age of 17.   Monali also made her debut in 2007 for the Women's side at the age of 18.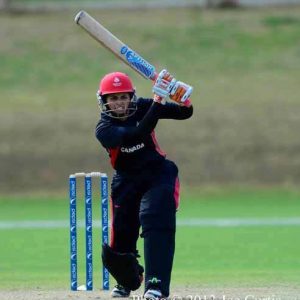 For the pair, it all started at winter training in 2008 when Trevin and Monali first saw each other.   Things are "pretty smooth" now as Trevin says, but they didn't start off that way.   In fact, their first ever conversation was in the middle of a fitness ladder drill where Monali missed a step and Trevin tried to start a conversation by telling her she was doing the drill incorrectly. Monali was quick to defend herself and tell him she knew what she was doing and didn't need his help. As most can imagine, Trevin was a little taken back, but with some help from past Canadian Players Sunil Dhaniram, Aftab Shamshudeen, and Abdul Samad, he was able to make a move again.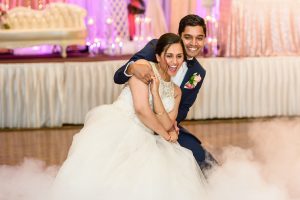 The pair dated for 7 years and it was the night before Christmas that Trevin decided to go down on one knee and seal the deal in 2015. They got married in August of 2016, an affair that started in India for their Hindu ceremony to celebrate Monali's roots, followed by a Catholic ceremony and reception back in Canada to celebrate Trevin's roots. In January of 2018, they welcomed their beautiful baby girl, Annika.
Trevin and Monali now both coach juniors at their Cricket academy in Kitchener, Ontario.   They also continue to play club cricket; Trevin for West Indian Cricket Club and Monali for Ontario Cricket Academy.   Monali has also recently tried her hand at commentary at the Cricket Fest in Toronto this past summer.   They say life is pretty busy with work, raising a baby, and owning a couple of businesses, but they figure it out with the help of family.
Trevin Bastiampillai
Born:
Colombo, Sri Lanka
Debut:
2007 (age 21)
Batting style:
Right-hand bat
Bowling style:
Right-arm off spin
Misc:
Wicketkeeper
Monali Patel
Born:
Nairobi, Kenya
Debut:
2007 (age 18)
Batting style:
Right-hand bat
Bowling style:
Right-arm off spin
Q& A With Monali & Trevin
What's your best cricketing memory?
TB: The opportunity to travel and meet people all over the world is something I will always cherish. Also, that one time when I first saw Monali at training was special 😉 lol
MP:   Canadian Women qualifying for their first ever ICC World Cup Qualifier was a very big deal. After playing in the America's Championships for quite a few years, it was amazing to finally be able to move a step further.
What are each other's best qualities?
TB:   She's the most honest person you'll come across. She may get into a lot of trouble for it, but she keeps you in check. We also get along so well because of our family oriented upbringing and our common interests and goals in life.
MP:   He's quite calm and relaxed, which balances my not so relaxed lifestyle. He also is a fantastic father, something that really surprised me!
Any future plans for your kids in the sport?
TB: If Annika gets my talent and Monali's temperament, she will go far in any sport. I'm not going to push cricket, but our backyard matches will be intense for sure.
MP:   As much as we both love Cricket, I would like Annika to try other sports and keep her options open. We both come from a Track and Field background but I think I'd like to see her try field and ice hockey.