Cricket Newfoundland and Labrador is a not-for-profit organization devoted to encouraging, promoting and governing the game of cricket in the province of Newfoundland and Labrador. It was incorporated in 2010. It runs a four team outdoor league in the St. John's area  in the summer, and indoor fall and winter leagues, as well as participating in the Eastern Canadian T20 championships.
Cricket Newfoundland and Labrador, established in 2010, made significant strides in 2017- 18, with expansion of membership, infrastructure improvements, coaching development, junior programming, development of community and government relationships and more. To date, all programming has been in the greater St. John's area, and expanding to province wide remains a challenge.
Membership has shown a steady increase over the last 5 years, and in 2017 there were 115 active senior cricketers, and 20 junior cricketers in the Province. The outdoor summer league had four teams, and indoor tape ball cricket proved very popular with over 100 taking part in the spring league.
Cricket NL has been working with schools for several years with a combination of short term demonstrations, and inclusion in after school programmes. A year long weekly after school session in a central St. John's elementary school attracts 20- 25 participants, and a 6 week after-school session in another school exposed cricket to 45- 50 elementary school kids. School visits resulted in cricket being demonstrated to perhaps 80 more kids.
Plans for 2018 include a small scale programme to assist the older kids to transition to hard ball cricket, plus it is hoped that increased participation might mean separation into two groups or more by age. Coaching Support from the Coaching Association of Canada and Cricket Canada allowed Dave Liverman, the provincial coach, to take part in a learning facilitator's course in St. John, New Brunswick, allowing him to train community coaches using the curriculum developed by Cricket Canada. A community coaching course was held with 6 participants, who are currently working on competing NCCP requirements to become fully accredited.
Cricket is played one just one ground in the province. The ground, in St. John's is close to full international size, and is reasonably well maintained. The outdoor season, due to weather, is short. A major step forward was made this summer with the installation of a concrete pitch at the ground. Previous seasons had been played on rollout pitches, initially a Flicx pitch, followed by a Nottsport portable system league well balanced, and close to 80 players taking part in at least one match during the summer.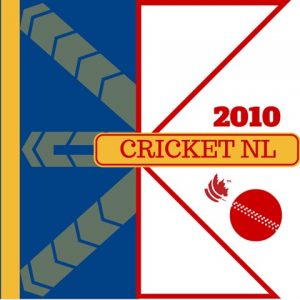 Executive Board:
President: Dave Liverman
Past-President: Saravana Kumar
Vice-President: Waqas Ali
Secretary: Arifusalam Shaikh
Treasurer: Rakesh Negi
Director at Large: Daxraj Mehta
Director at Large: vacant
Director, Avengers: Rahul Vashishta
Director, BD Tigers: Mohammed Zilani
Director, NSK: Amjad Siddiqui
Director, Eagles: Asad Khan