ICC Women's World T20 finalists England will host West Indies and Australia next summer, with six ODIs, six IT20s and one Test.The Test match will form part of the Women's Ashes which will once again be a multi-format points system. The West Indies ODIs will count towards the ICC Women's Championship, with qualification for the ICC Women's World Cup 2021 at stake.
Heather Knight's team will visit eight grounds across the country, starting at Leicester and finishing at Bristol with the historic Women's Ashes Test match taking place at Taunton.
The Kia Super League will follow the Women's Ashes, with Finals Day once again taking place at Hove.
Clare Connor, Director of England Women's Cricket, said: "We are thrilled to host two world class women's teams on our shores in the summer of 2019.
"As we have just seen in front of record crowds at the ICC Women's World T20 in West Indies, both West Indies and Australia will be sure to provide a great challenge for us as well as skillful, entertaining cricket for the growing fan-base for the women's game.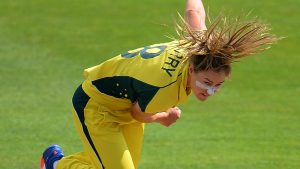 "Every Ashes summer is a privilege for us all to be part of and we're looking forward to collaborating with all our venues to ensure we deliver high quality match-day experiences throughout the summer of 2019."
WEST INDIES
Thursday June 6
*First ODI v West Indies. Fischer County Ground, Leicester
Sunday June 9
*Second ODI v West Indies. Blackfinch New Road, Worcester
Thursday June 13
*Third ODI v West Indies. Cloudfm County Ground, Chelmsford
Tuesday June 18
First IT20 v West Indies. The County Ground, Northampton
Friday June 21
Second IT20 v West Indies. The County Ground, Northampton
Tuesday June 25
Third IT20 v West Indies. County Ground, Derby
AUSTRALIA
Tuesday July 2
First Women's Ashes ODI. Fischer County Ground, Leicester
Thursday July 4
Second Women's Ashes ODI. Fischer County Ground, Leicester
Sunday July 7
Third Women's Ashes ODI. The Spitfire Ground, St Lawrence, Canterbury
Thursday July 18
Women's Ashes Test. Cooper Associates County Ground, Taunton
Friday July 26
First Women's Ashes IT20. The Cloudfm County Ground, Chelmsford
Sunday July 28
Second Women's Ashes IT20. The 1st Central County Ground, Hove
Wednesday July 31
Third Women's Ashes IT20. The Brightside Ground, Bristol