Harkaran Mann, a tall, batting all-rounder is one of Canada's rising young stars. Harkaran joined OCA in 2016 with the hopes of furthering his development as a player by accessing top class coaching and playing opportunities. His cricket has come along in leaps and bounds since joining the academy.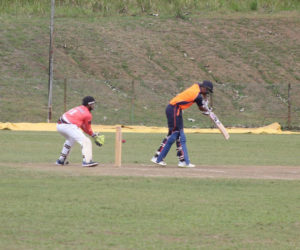 In 2016, he went to New Jersey for the USA U16 Youth Championships, and for the first time donned the OCA colours. He contributed with bat and ball and helped the team to the finals, beating out many state select teams.
Soon after, Harkaran went on tours to Sri Lanka in 2017 and 2018, and then Trinidad and Tobago in 2019 with the OCA U19's. His leadership qualities were recognized and he was named captain in 2018 and 2019. He has been amongst OCA's top performers on tour against top rated opposition scoring 97 in Sri Lanka (2017) and 80 in Trinidad and Tobago (2019), securing a huge win over the island's top rated academy.
In 2018, Harkaran joined his OCA mates Akash Gill and Akhil Kumar, in Wanganui for a season of League cricket through OCA's exclusive partnership with the District Cricket Board. Representing Watsons Tech CC, Harkaran smashed a season high 87 in a T20 fixture against Marist CC.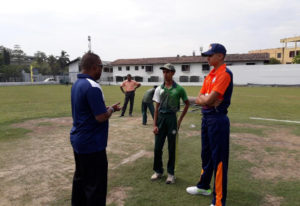 Harkaran's other notable performances include a score of 45* against the USA U19 national team in their warm-up game against OCA in 2018. As a bowler Harkaran has opened the bowling for the OCA's first team. Most recently in the Mississauga International Cricket Festival, he demolished the Atlantic Region Cricket Board batting, claiming 4-27.
Harkaran has represented Ontario U16 and U18 in national level tournaments over the last few years. His performances with bat and ball helped him to be selected for Canada last year in the West Indies U19 Regional Tournament. He is currently in the Canada U19 squad and hopeful of his chances to be selected into the touring party for the U19 World Cup this January in South Africa.
Definitely one to watch!