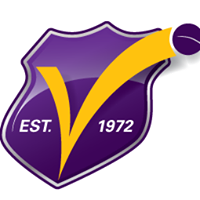 In the year 1971 a group of young cricket enthusiast from Guyana get together to continue playing their loved sport (Cricket) in Canada. During the late sixties and the early seventies there were just a handful of cricketers from the West Indies playing in Toronto and evidently there was a scarcity of cricket equipment. In the summer of 1971 their anxieties to play cricket were so high that they arranged games without not having any gears, so they borrowed pads and bats from the opposing teams to play, only to be victorious. The winter months has given the Guys some time to formulate plans for the next year.
By the beginning of the summer of 1972 the group has been organized into a formidable cricket team named " Vikings Cricket Club" (Vikings) the name was originated from the popular football team at the time "Minnesota Vikings".
The main objective of the club is to promote cricket in Toronto and the districts thereto, participate in the junior development program and to arrange promotional matches to further the best interest of the game and its participants.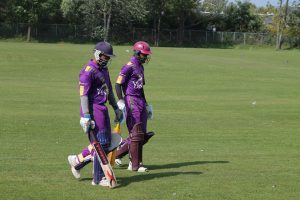 Since its formation in 1972 Vikings has participated in the Toronto and District Cricket Association (T&D) with affiliation to the Ontario Cricket Association (OCA) and the Canadian Cricket Association (CCA) and still continue to play an active role in these Association. Vikings has started playing in the T&D league with one team and over the years has grown to three senior teams and one junior team, this is quite a remarkable achievement in a short period of time and presently Vikings is one of the most recognized and competitive club in Canada.
Vikings accomplishments have been highlighted by several victorious championships, three time winner of the Premier division, three time winner of the first division , several second division championship and one junior division championship. Over the years Vikings has develop top quality players who have represented Canada at the Junior and senior level. The membership has grown from a few Guys to over one hundred members.
The success of Vikings can directly be attributed to the administrators, members, sponsors and the supporters who have set the foundation and have proudly carried the club with respect, courage and determination to its present standard and will ensure that the Vikings flag always fly high.