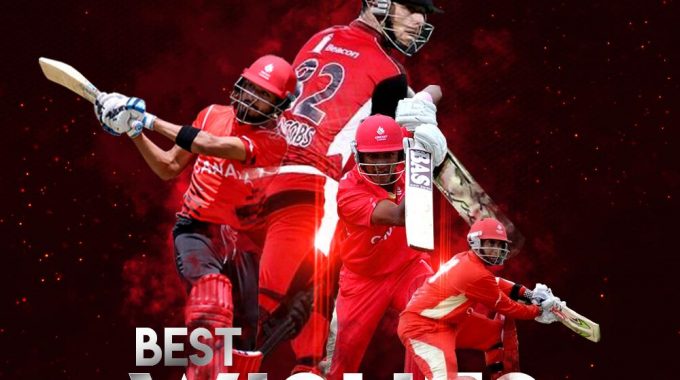 Team Canada Off To Seek Caribbean Glory.
Cricket Canada had announced the team for Super 50 Cup which will be held in Windies from 3rd Oct 2018. The team has a newer look and a fresh set of players than those that played in the recently concluded ICC WT20 SRQ. This just goes to show determination of the management to rebuild the team. This being a 50 Over tournament, few players from past T20 event did not make the cut, where as few Development and HP players were included.
Since every format is different and the approach needed has to be different,  it also gives opportunities to multiple players to represent the country and showcase their talent at the highest level.  This was kept in mind while selecting the team. It gives players the time to set on the crease and score runs or the bowlers to bowl longer spells.
Child prodigy Bhavindu Adhihetty has been phenomenal in domestic circuit and earned his sport in the national team. He has captained U19 team in the World Cup 2016 and also represented the senior team this year in World Cricket league division 2. Along with Bhavindu, Harsh Thaker has been named in the 15-man squad. He was also the member of U-19 World cup squad in 2016.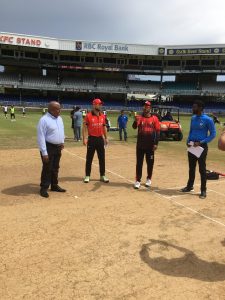 David Jacobs has been appointed as the captain for the Super 50 cup. He brings a vast experience with him along with exceptional talent. Born in South Africa, he has represented the A team of Proteas, emerging squad and sixes team which participated in Hong Kong super sixes. He has scored over 1700 runs in 83 T20s and is a brilliant wicket-keeper. His performance in Champions League T20 2010 earned him the Mumbai Indians cap in the following year. He was the second highest run scorer in the CLT20 2010. Jacobs moved to Canada in 2015 and along with playing, he has been coaching in the Ontario Cricket Academy. His ability to lead and experience lands him the shoes of the captain of the red army.
With a new team and skipper in place, Canadians will look to continue their good form in the Caribbean. The management is taking steps one by one in their mission to rebuild and develop the team.
The Canadian Super 50 Squad is as follows:
David Jacobs (Captain), Nitish Kumar, Cecil Pervez, Dilon Heyliger, Navneet Dhaliwal, Nikhil Dutta, Harsh Thaker, Salman Nazar, Srimantha Wijeyeratne, Bhavindu Adhihetty
Rodrigo Thomas, Romesh Don, Sukhdeep Brar and Ruvindu Gunasekera.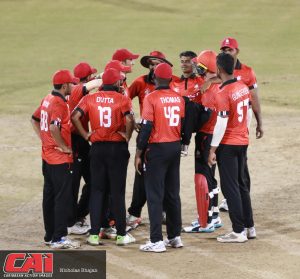 In their first match of Super 50 Cup, which was played on October 3 against Windies B team at the Brian Lara Academy, the red army once again showed it's never say die spirit. Even though they lost a close match, they won many hearts. The batsmen fought till the very last ball of the match which made it an exciting game that was also streamed live on Windies You-tube channel.
West Indies B team won the toss and elected to bat first. The pace sensation Romesh Eranga gave early jolt to the opposition when he struck at the score of two. He bowled very well, scalped five wickets and gave away just 31 runs off his 8 overs. Salman Nazar, who made his List A debut during the encounter, was another top performer in taking three wickets in his 10 over quota of 10. The West Indies B scored 302 runs riding on skipper Marlon Samuel's ton.
Chasing a stiff target, Canada started cautiously at one end but aggressively with Rodrigo Thomas at the other. Two wickets fell in quick succession at 67 and 90 but the Canadian batsmen did not let their spirit go down and kept fighting. Opener Rodrigo Thomas scored a valiant 63 which included 10 fours and one six.
Srimantha Wijeratne, who notched up a brilliant 50, was another pick of the batsmen Debutant Harsh Thaker batted with grit and kept the hopes high till the last minute scoring 52 runs off 40 deliveries.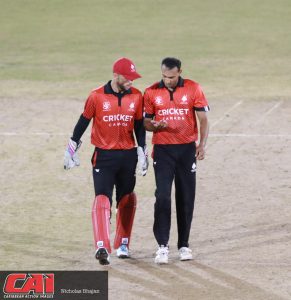 Team Canada lost the match by mere 10 runs, but the match again proved that the Red Army is here to at least fight if not conquer. The results might not be what they wanted but their performance was always impressive and would have provided much needed confidence for the remaining matches.